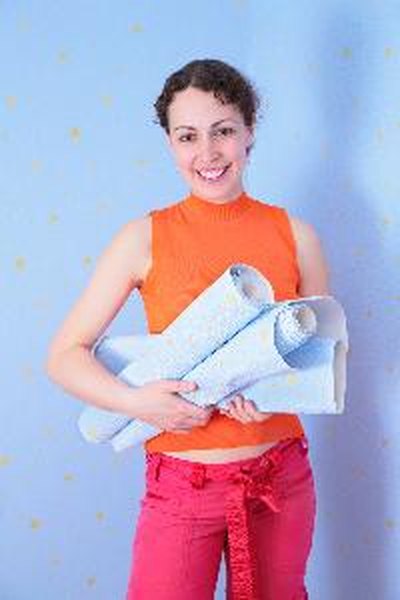 "Flipping," or the process of buying distressed houses for lower than market prices, fixing them up and selling them at a profit in quick order may be seen by some investors as a way to make quick money. But not everyone is suited for house flipping. Sweat equity, construction skills and savvy often are required. Before you attend your first real estate auction, put pen to paper and create a budget to keep you on track while doing the renovation.
Study the Market
Research foreclosures, short sales and distressed properties in your community to gauge selling prices so you can decide how much you want to budget to acquire a house. Ask real estate agents for input and guidance. Assess the amount of disposable income you are willing to invest in your house flipping project, the profit you want to realize and the amount of cash you can put down. "The pros will tell you that they make their money on the front end by buying properties for at least 30 percent below market value," writes Pat Curry of Bankrate.com for MSN Real Estate.
Calculate Profit Potential
Assess renovation costs required to bring the flipped property up to code and make cosmetic fixes. Add a cushion to your budget for unexpected infrastructure problems unearthed while undertaking the work. Factor in labor costs if you can't handle electrical, plumbing or decorating challenges on your own. Plug all of these figures into your budget before you write a check to buy the property.
Time is Money
Factor into your home flipping budget the amount of time you need to complete renovations. If the timeline is too long from start to finish, flipping a house can eat further into your budget. Determine how much you stand to loose if the house sits idle by adding in monthly mortgage payment, utility costs, interest and insurance payments. Because the place may remain vacant after you've completed the work and before you sell the fixed-up property, you could add up to six months worth of home expenses to the equation.
Typical Flipping Expenditures
Distressed property typically requires structural and cosmetic fixes before you can get it back on the market. Your budget may include plumbing, electrical, interior and exterior improvements, landscaping and appliance replacements, fixtures and carpeting. You may have to rent machinery -- backhoe, tractor, compressor, scaffolding -- for big tasks. When you budget and shop for these necessities, get at least three prices for each to save money.
Include a Marketing Budget
Add a marketing budget to your effort to speed up the resale process. Promotional materials designed to showcase a flipped property and get it back on the market include flyers with photos and a description of the house's features and benefits, online real estate sale posts, display ads in local media and attention-getting signage. Don't dismiss the idea of renting the house while it's vacant. Rent may not be on your original budget, but it can help recoup some of the money you invested while you wait to make the sale.
Photo Credits
young woman with rolls of wall-paper image by Pavel Losevsky from Fotolia.com