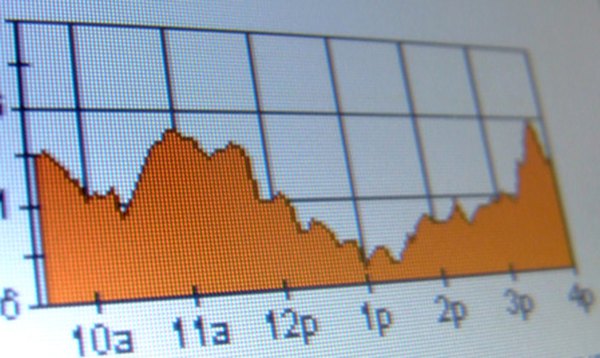 Market indexes, such as the S&P 500 index, track the performance of companies across different sectors of the economy. Launched in 1999, the Dow Jones Sustainability Indexes track the performance of global companies on economic, environmental and social criteria. Investors can use these indexes to integrate sustainability considerations into their investment portfolios. Companies can use these indexes to fundamentally change the way they do business.
Types
The sustainability indexes include global and regional market indexes, blue-chip indexes and sub-indexes. Sustainability indexes include the World Index, the North America Index and the Asia-Pacific Index, which excludes companies involved in the sale or manufacture of alcohol, tobacco, gambling, armaments and firearms.
Use
Investors can use these indexes to find companies that are good corporate citizens in addition to being profitable and well-managed operations. This trend toward socially responsible investing has encouraged many companies to make a strategic decision to integrate various sustainability practices into their operations. These practices include reducing their carbon footprint, using environmentally friendly products and processes and trying to improve the economic and social well-being of people living in the communities in which they operate. For example, some multinational companies invest in building transportation and education infrastructure in developing countries in which they have operations. Pressure from investors has forced many companies to abide by laws and regulations regarding child labor and occupational health and safety.
Methodology
The components of the Dow Jones Sustainability Indexes are also part of other Dow Jones indexes, such as the widely recognized Dow Jones Industrial Average. Market capitalization and sustainability scores determine the composition of the indexes. The scores are based on a comprehensive assessment of economic, environmental and social dimensions of sustainability. The economic criteria include corporate governance, codes of ethical conduct and risk management. The environmental criteria include environmental reporting and industry-specific criteria. The social criteria include philanthropy, labor practices, human resources development and retention of talent. The assessment tools include in-depth questionnaires, company documents and interviews. Companies that lead their respective industries are included in the sustainability indexes. These indexes are reviewed and adjusted periodically, just like other Dow Jones indexes.
Considerations
You can create a diversified portfolio by investing in companies that are part of one or more of the Dow Jones Sustainability Indexes. If you do not have the time to research individual stocks, you can buy exchange-traded funds that track the sustainability indexes or mutual funds that invest only in companies that operate according to certain economic, environmental and social criteria.
Photo Credits
stock market analysis screenshot image by .shock from Fotolia.com