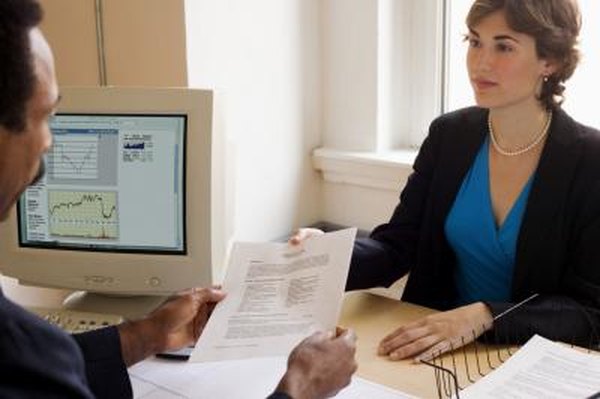 When a local government seeks to attract a business to the community, it may offer a tax abatement -- a temporary reduction (or exemption) of property or other taxes that the business would normally pay. Tax abatement is one of many tools municipalities use in an effort to develop a larger tax base and stimulate local investment. Of course, it comes with a price -- a reduction in tax revenues for public services.
Abatement Deals
A city or county government can strike a deal with a company to abate taxes in return for new investment in the community, such as the building of a factory or the relocation of a company division or office. The terms may include a percentage reduction in ordinary property taxes or other fees, or a gradual phase-in of taxes, over a specified period of time (usually several years). The company, in turn, is obligated to maintain the investment while the abatement is in effect.
Benefits of Tax Abatement
A tax abatement may help to increase local employment as well as the tax base -- the inventory of property on the community's tax rolls. A company benefiting from a tax abatement may agree to build needed infrastructure, such as new roads and bridges, water lines and sewers. The new investment may boost redevelopment efforts and attract new residents and small businesses such as grocery stores. Cities can also designate "development zones" or "enterprise zones" -- neighborhoods in which all new development benefits from tax abatements.
Alternative Payments
In return for a tax abatement, a company may agree to a payment in lieu of taxes, or PILOT. In this arrangement, the company agrees to payments directly in support of public services or schools. These payments often do not make up for the loss in property tax revenue caused by the abatement. This shifts the tax burden shifts to residents and businesses already established in the community. Although tax abatements are disclosed to the public, many states have few regulations governing them and local voters may not have input in the process.
Residential Abatements
An individual property owner may also benefit from an abatement in return for rehabbing or repairing abandoned homes. A community with blighted neighborhoods may offer abatements in combination with block grants from the state or federal governments, which make the investment attractive to a developer, landlord or homeowner. If a homeowner believes that the property tax authority values his real estate too high, he can also appeal the assessment and win an abatement in an appeal.
Photo Credits
Creatas Images/Creatas/Getty Images