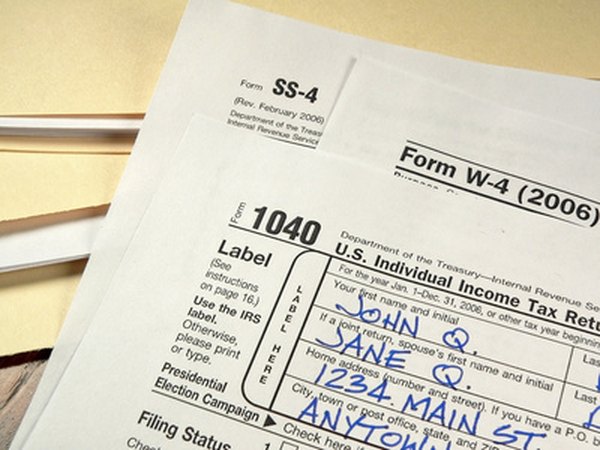 When tax season ends, many people are so eager to put the filing experience behind them that they lose track of the return. You can easily replace a lost tax return by ordering a return transcript, which includes most line items from the return, or by requesting a copy of the return by mail for a fee.
Order a Transcript Online
Step

1
Get your personal information together. You'll need your Social Security number, as well as your date of birth, street address and zip code.
Step

2
Go to the IRS website. Navigate to the "Order a Transcript" page and choose "Order a Transcript."
Step

3
Click "OK" on the popup at the resulting page and enter the requested data. Click "Continue." Select "Return Transcript" and choose the applicable tax year at the resulting screen.
Step

4
Look for your return transcript by mail in five to 10 days.
Order a Transcript by Mail
Step

1
Download or request by mail IRS Form 4506, Request for Copy of Tax Return. Fill out the form with your identifying information and the tax form and tax year desired.
Step

2
Write a check or money order for the fee -- $57.00 as of 2012 -- to the United States Treasury.
Step

3
Mail the form and check to the address that applies to your state. The address is included in the form instructions. Look for your copies to arrive by mail sometime in the ensuing 60 days.
Tip
You can also request a transcript by phoning 1-800-908-9946 and following the prompts.

Transcripts ordered online are available for the current and past three years, while those delivered by mail are available for the current and past six years.