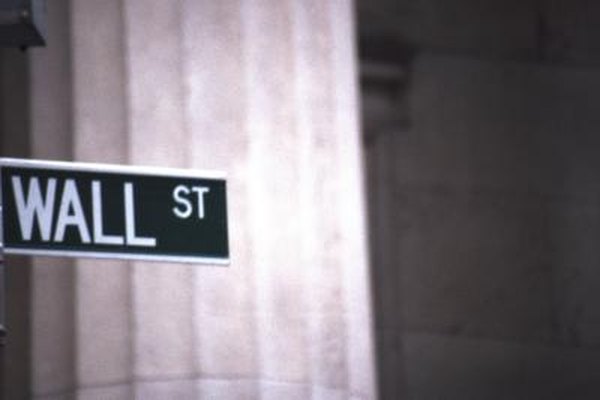 Investors involved in the financial markets, whether it be the equity or debt markets, can generally benefit from in-depth research. That's exactly what buy-side and sell-side analysts provide -- they just do so for two separate demographics. Unless you work in financial services, you may not ever be the direct recipient of buy-side research. That work is typically reserved for institutional investors, including pension funds, asset management firms and others in the investment community. You may, however, come across sell-side research, which is the analysis provided to brokerage firms and often available in the mainstream media.
Sell Side
Sell-side analysts may work for independent research firms or be integrated into larger institutional brokerage firms, or wire houses as they're known. Generally, these investment professionals are assigned to a specific side of the capital markets, either equity or debt, and usually follow a specific universe of securities, such as telecommunication stocks or high-yield bonds, for instance. If you've ever noticed a buy or sell recommendation on a stock, there was probably a sell-side analyst behind that call. Sell-side analysts predict earnings performance to form consensus estimates, which are generally the standard by which actual corporate profit results are measured.
Buy Side
The buy side provides the analysis and research to professional money managers including hedge fund traders and mutual funds. If you're part of a pension fund or invested in a professionally managed fund, the investment officers probably use buy-side research to make buy and sell decisions that influence your returns. The success of buy-side analysts is driven by their ability to generate profits at a firm. The size of the buy-side community is directly influenced by the performance of and strategies used by money managers. In 2008, when the economy was in recession, investors were withdrawing money from mutual funds and hedge funds, which hurt profits at these investment firms and threatened to undermine the buy-side profession.
Conflict of Interest
The largest financial institutions generally have brokerage divisions in addition to investment banking groups, where the firm helps companies perform deals in the markets. Historically, there was no formal separation between these two divisions, which created conflicts of interests. For example, if you are an investor considering buying a stock, and a sell-side analyst tells you to buy because he doesn't want the firm to lose a banking client, you would be misled. In 2003, a group of securities regulators performed an investigation into conflicts of interest between research and banking activities. As a result of their findings, a global settlement was formed that changed the financial institution landscape so that sell-side research and banking divisions are now separated.
Reputation
Buy-side and sell-side analysts provide research from different vantage points. The buy side is known for focusing more on the risks that could hurt profits in an entire investment portfolio versus the sell side, which may be evaluating companies on a one-off basis. Sell-side analysts have gained a reputation for being too optimistic. Following the 2008 financial crisis, sell-side analysts were criticized for underestimating the impact of the recession on corporate profits.
Photo Credits
John Foxx/Stockbyte/Getty Images