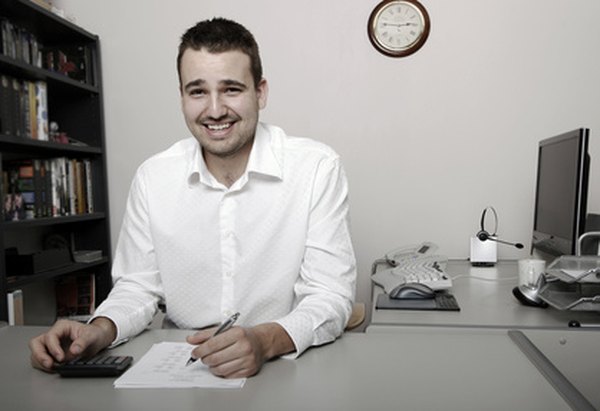 Home ownership generates several federal tax breaks. The IRS will also tax you for any income derived from home ownership, such as tenants' rental payments. Appropriate documentation can help you determine the amounts you can deduct and the amounts you owe, and might save you a lot of trouble in case of an audit. You must file special tax forms to claim certain tax deductions.
Form 1098
You can deduct home mortgage interest from your taxable income. If you paid more than $600 in home mortgage interest during the tax year to a single lender, your lender must complete Form 1098 and provide you with it. Form 1098 lists the amount of the mortgage interest payments you made so you can calculate the amount of your deduction. Deductible home mortgage interest includes the interest portion of your mortgage installment payments, mortgage insurance premiums and an annual allotment of any initial loan fees you paid, such as home mortgage points.
Real Estate Tax Bills
You can deduct state and local real estate taxes you paid during the tax year from your taxable income. If your tenant paid these taxes for you under the terms of a lease agreement, however, you cannot claim the deduction. Use your state and local tax bills to figure your deduction.
Insurance Documents
You can claim a deduction for unreimbursed damages to your home due to natural disasters, as well as any losses due to theft. Even if your losses were covered by insurance, you can claim the amount of your deductible as well as any amount by which your losses exceeded your policy limits. You must have filed a timely insurance claim to claim a deduction. Consequently, you will need third-party loss appraisals, a copy of your insurance policy and copies of all correspondence with your insurance company to figure your deduction and prepare for a possible audit.
Rental Records
If you rent out any part of your home, you will have to pay income tax on your tenant's rental payments, and you will be able to deduct many of your expenses from your taxable income. Keep your rental records in case of an audit, including a copy of the lease. Document expenses, such as repairs and operating expenses, that you deduct from your taxable income. Complete Form 4562 to figure your depreciation allowance on any property you rent out and any improvements on the property.
Home Office Records
If you use part of your home exclusively for office space, you can deduct that portion of your homeowner's expenses that corresponds to the ratio of the size of your office to the total size of your home. You can also deduct 100 percent of expenses that arise solely from your home office, such as a fax machine or a dedicated phone line. To calculate the tax, you need records that show your home's total square footage, and records documenting your annual homeowners' expenses. You calculate the home office deduction using Form 8829.
Income Tax Returns
To claim your homeowner's deductions, you must file Form 1040 and Schedule A, the form for itemized deductions. You cannot use Form 1040-EZ. File Form 4562 if you are claiming depreciation on rental property, and Form 8829 if you are claiming the home office deduction. You don't need to include any supporting documentation, such as Form 1098 or your insurance records. You must also file your state and local income tax returns.
Photo Credits
A businessman calculating expenses at tax time image by Christopher Meder from Fotolia.com