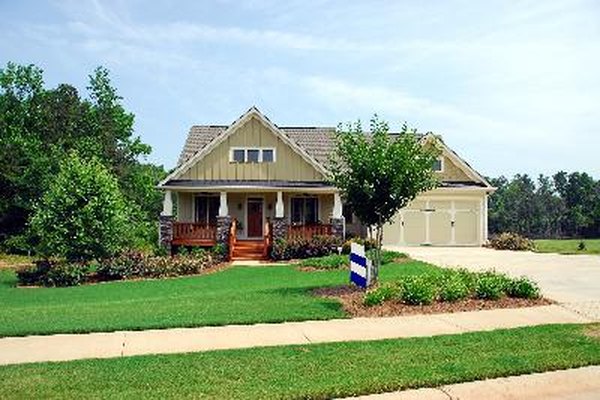 Buying a home sounds pretty simple: determine a budget, find a house, get a loan and move in. Once you find your new home, however, you'll need to prove to your lender that you're able to afford the monthly payments with tax papers as well as income, savings and investment statements. You can help the loan application process proceed smoothly by having these documents available ahead of time.
Basic Documents for Employees
Home lenders use a variety of tools to determine whether or not you're able to afford your loan. Chief among these tools are tax papers that prove your income over the past two years. These tax papers include your annual personal income tax returns — such as the 1040 or 1040EZ forms — as well as the W-2 statements from your employer. Lenders also require that applicants sign Form 4506-T for fraud prevention purposes. This form lets your lender get copies of your tax returns directly from the Internal Revenue Service.
Tax Documentation for the Self-Employed
Self-employed borrowers must demonstrate income history in a different and more difficult way. Prior to the 2008 housing bubble, lenders permitted self-employed borrowers to take out "stated income" loans with little or no documentation in exchange for a higher interest rate. But these loans have since evaporated. Since a self-employed borrower doesn't receive a year-end W-2, she should supply business profit and loss statements in addition to her personal and business tax returns, if necessary. In addition, the two-year-history rule of thumb doesn't always apply to the self-employed applicant. Instead, the lender may prefer to review three years or more.
Current Tax Documents
Lenders don't only look at your past; they also are keenly interested in what you earn right now. That is why in addition to your income tax returns, W-2s and P&L; statements, you must also provide recent pay stubs or proof of business income. These documents — although not tax papers, strictly speaking — help your lender determine your current income and income tax liability. Pay stubs also provide proof of employment to the lender during the loan process. And although your lender also considers other factors when determining loan eligibility — such as your credit history, loan liabilities and savings — income is the most important factor.
How Your Lender Uses Your Tax Documents
Your lender determines your household loan payment by comparing your current income with your current debt. You can expect your housing allowance to fall near 28 percent of your pretax income, depending on how much debt you have. Lenders include debts such as student loans, credit cards and auto payments in your ratio, and the more debt you have, the less you can spend on your housing payment. As a result — and preferably before you begin this rigorous, paperwork-intensive process — carefully compare your income to your debts before you fall in love with a home you can't afford.