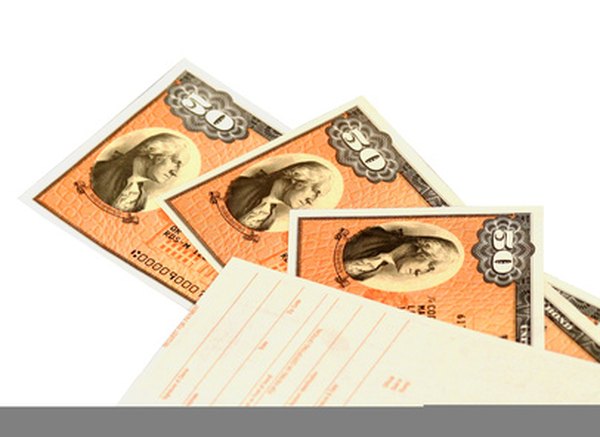 U.S. Savings Bonds issued on paper are long-term securities that take 30 years to fully mature. Over that long time span, a paper bond can be lost. Fortunately, the U.S. Treasury has records of the Savings Bonds that have been issued so that a bond owner or the owner's heirs can obtain replacements for the bonds that have gone astray.
Step

1
Collect any information you have that relates to the lost bonds. You are looking for information like the name of the owner, owner's mailing address and Social Security number, issue date of the bonds, serial numbers, face amounts of the bonds and when the bonds were last seen. If the bonds were a gift, try to get the purchaser's Social Security number. At a minimum, you'll need the owner's name and Social Security number, but every bit of additional information you can provide will help the Treasury track down the bond records.
Step

2
Obtain a copy of Public Debt Form 1048. This form can be downloaded from the TreasuryDirect website (see the link under "Resources"). Fill in all the information about the lost bonds that you have. Enter "Unknown" for any information you don't have. After completing the form, take it to your bank, credit union or other financial institution, along with your personal identification, and have the institution's certifying officer sign the form and impress his official seal, attesting that your identity and signature have been verified. The Treasury won't accept a notary's certification.
Step

3
Send the completed form to Bureau of the Public Debt, PO Box 7012, Parkersburg, WV 26106-7012 for your replacement bonds. Once you receive the replacement bonds, the originals become property of the U.S. government. If the missing originals later show up, return them to the Treasury using the same West Virginia address where you sent the request for replacement.