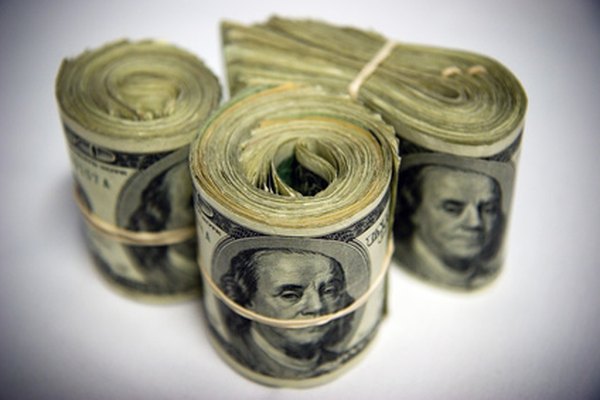 You may be mentally ready to retire, but your financial portfolio and family commitments demand a few more years on the job. Asking yourself a series of questions helps you determine when you're fiscally ready for a more relaxing lifestyle, and the formal evaluation focuses on the specific actions you need to take to prepare to sign on the line for official retirement.
Lifestyle Considerations
Ask yourself basic lifestyle questions to help determine if you're ready to retire. What do you expect your lifestyle to look like after retirement? Your answer should incorporate a list of expected activities for retirement, including annual vacations, regular travel, new car purchases, and choice of a location to live during your retirement. Do you have the monthly income required to meet these lifestyle choices? Crunch the figures of your potential retirement and pension income to make a budget of regular expenses to help plan your financial retirement picture. Do you have enough cash in emergency reserves for retirement? The general rule of thumb requiring an emergency fund of three to six months of regular expenses also applies to retirees. How do you plan to meet inflationary costs during retirement? Review the skills you have to return to work should your retirement funds run short.
Age Questions
Your investments frequently impact retirement age. What is the ideal age you plan for retirement? Researching the age range in which to redeem your retirement from the federal government and from any employment pension accounts also influences your target retirement date. Waiting to retire increases your monthly payments from federal retirement programs. For example, people born in the year 1960 or later must wait until age 67 for full retirement, while retirees born in 1942 can retire with full benefits at 65 and 10 months.
Health and Insurance Inquiries
How is your health? Your overall health impacts your retirement plans. Do you have any prior conditions requiring regular medical care or occasional hospitalization? What type of medications do you regularly take, and how does this cost impact your monthly budget? Will future health care problems make it difficult for you to pay long-term care during retirement? Talk with your medical professionals about care issues. If you expect significant problems, working longer provides additional income for these costs. Do you qualify for continued private or employer-sponsored health insurance after retirement? Consult with insurance advisers for answers to these coverage questions. When do you plan to file for Medicare and state-sponsored medical health coverage? Federal medical coverage begins at age 65, regardless of the age you choose to retire. Waiting until after 65 to file may mean paying extra for your supplemental insurance for your federal health coverage.
Financial Responsibilities
Regular financial responsibilities influence your retirement plans. Does your spouse require income using your retirement package or federal benefits should you die? Selecting retirement payments to cover both you and your partner reduces the amount of the benefit payments paid during your lifetime. Your financial responsibilities also help determine your retirement date. Do you currently have short- or long-term debt, and will these debts be paid before retirement? Do you contribute financially to help other family members while working? If so, do you expect to continue any assistance to help others, or do you plan to help with family expenses in the future? Developing a planning budget helps provide the long-term cash outlook for retirement.