What Is an 80/20 Insurance Policy?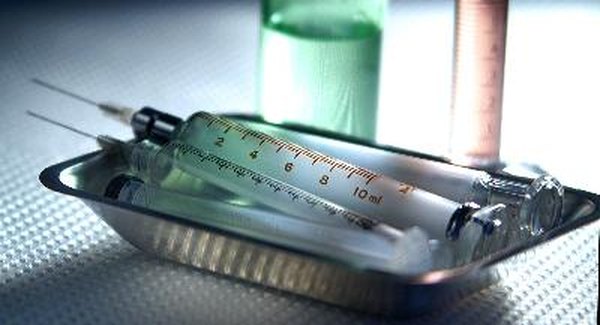 Health insurance is a necessity for anyone looking to control his out-of-pocket medical expenses and safeguard against unexpected health costs. The hallmark of the health insurance system is cost sharing between the insured and the insurer. A traditional way this is done is through an 80/20 split.
Tip
An 80/20 insurance policy is a form of coinsurance in which you satisfy your deductible first, and then you pay 20 percent of additional medical costs and your insurer pays the 80 percent balance.
Coinsurance Percentage Breakdown
The "80/20" part of the health plan refers to coinsurance. Coinsurance is the amount of money you are going to pay for covered services assuming you have no deductible. When you go in for a medical procedure, you pay 20 percent of the total cost of the bill, and your health insurance pays 80 percent of the total cost of the bill.
Most coinsurance plans do cap the total amount you pay with out-of-pocket limits. You would pay 20 percent of your total healthcare costs until you reach your out-of-pocket limit. Then the insurance pays 100 percent of your medical expenses.
Out-of-Pocket Deductible Obligation
A deductible is the amount of money you pay out of pocket before any insurance kicks in. With an 80/20 plan with a deductible, you pay the deductible first. Once you pay the deductible amount, insurance begins to pay, and you pay the 20 percent of the bill up to your out-of-pocket maximum. Choosing a higher deductible plan often lowers your personal monthly premium or the amount of money you pay out of pocket for your health plan.
80/20 Monthly Premium Costs
Your healthcare options are varied depending on your specific situation. The cost or premium for your health insurance plan depends on the coverage you select during enrollment. High-deductible plans with high coinsurance are often cheaper than low-deductible, low-coinsurance plans.
The 80/20 plan is a common healthcare plan, but you may save money on premiums by changing the numbers to 70/30 or even 50/50. Just remember, you'll pay more in the case of an accident or unexpected medical necessity.
Coinsurance Covered Services
The 80/20 coinsurance coverage only works on covered services. Make sure the healthcare service you are going to need is covered by your health plan. When it is not covered, you pay the entire cost of the procedure or medical bill.
When you sign up for your health insurance, the company sends you a packet listing the details of your health plan. Keep this document for reference on which medical services are covered by your insurance. When in doubt, call your health insurance company to verify a procedure is covered before opting for it.
References
Writer Bio
Leigh Thompson began writing in 2007 and specializes in creating content for websites. She has been published online in various capacities. Thompson has an associate degree in information technology from the University of Kansas and is working on a bachelor's degree in business and personal finance.