Are Appliances Covered Under Homeowners Insurance Policies?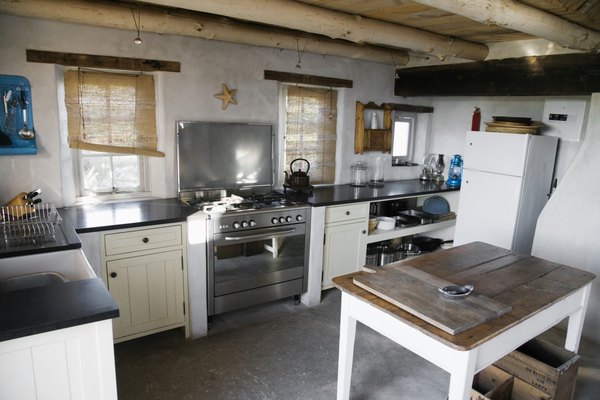 Is your stove having a meltdown, your refrigerator leaking or your washer refusing to agitate? You can call your local repairman or order a new appliance, but don't call your insurance agent. Appliances that don't work due to normal wear and tear are not covered under homeowners insurance policies.
Tip
While appliances are generally not covered under a homeowners insurance policy, there are special circumstances, such as a house fire, where a replacement may be approved.
When Homeowners Insurance Covers Appliances
If your appliances are destroyed in a fire, or a lightning strike fries them, homeowners insurance should pay for replacement. The same holds true if a burglar breaks in and makes off with appliances or electronics, such as your TV set. Most burglars aren't looking for washers, dryers and similar items, but if you are a victim of a large-appliance thief, homeowners insurance should cover you.
However, if your appliance was fried in a power surge but the cause wasn't a lightning strike, much depends on the policy. Some companies will cover damage caused by power surges unrelated to lightning strikes, and some will not. It's a question to ask your agent when purchasing or renewing your policy. Keep in mind that standard homeowners insurance policies do not cover floods, so unless you have specific flood insurance, your appliances and the rest of your house are not covered for such damage.
Appliance Exceptions
Certain appliances may fall under your homeowners insurance policy's dwelling coverage when they aren't working, but these are built-ins such as furnaces or hot water heaters, according to Allstate.
Appliance Warranty
When you purchase any new appliance, you are generally offered a free standard warranty, which is usually good for a year, and the option to purchase an extended warranty. Most consumer groups advise against purchasing such extended warranties, also known as service contracts, arguing that not only are they too expensive, but many contain exclusions in the fine print that can deny coverage. Parts are often excluded, so you could pay good money for an extended warranty only to find that whatever broke the appliance in question isn't covered. Extra fees for services you probably thought were included in the warranty also add up.
If you purchased your appliance via credit card, the credit card company may automatically extend your one-year warranty for another year, so check with your card issuer if the appliance breaks down within that period.
Home Warranty
If your homeowners insurance won't cover a broken appliance and you didn't purchase an extended warranty, are you out of luck? Not necessarily, if you have a home warranty policy. As with any policy, review it carefully before purchase and make sure any questions you have about coverage are answered by a company representative in writing.
Most home warranty policies are renewable annually. Expect to pay several hundred dollars per year for the basic plan, with costlier plans providing more benefits. Homeowners insurance policies have deductibles, but home warranty plans generally charge a service fee when a repair person has to come to the home. When deciding whether a home warranty plan is right for you, look into the details of a plan offering. Some plans have limits on what they will pay in replacement costs, so you could end up paying quite a bit out of pocket should a major system, such as your HVAC, go down. You often don't have a choice when it comes to who will do the repairs. You can't call your own service provider and have them do the work, then expect the home warranty company to pay the bill. The warranty company may balk at replacing an item and opt to repair it instead, but replacement may have been your better choice in the long run.
Take Care of Your Appliances
If you're concerned about appliance breakdowns but don't want to purchase extended warranties or a home warranty, extend the useful life of your appliance with regular maintenance. It's also crucial to know the useful life of your appliances. A major appliance that breaks down after a couple years of use is one thing, but if your appliance is more than a decade old, you are likely better off getting a new one than fixing an out-of-date model. If your appliance is nearing the end of its useful life, but not there yet, start looking for sales and bargains on a replacement.
References
Resources
Writer Bio
A graduate of New York University, Jane Meggitt's work has appeared in dozens of publications, including PocketSense, Financial Advisor, Sapling, nj.com and The Nest.