How to Arrange for Professional Appraisals of Tangible Personal Property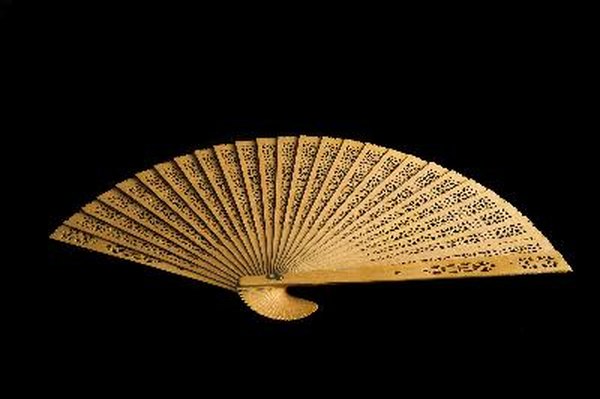 Insurance, estate tax, and charitable deductions for reducing taxes often require professional appraisals of tangible property. You'll want to find an appraiser who knows the subject matter and who has taken courses in appraisal ethics and techniques. Professional appraisers usually charge by the hour, so you're encouraged to make the process efficient and workable for the appraiser as well as for you.
Selection
Choosing an appraiser isn't as easy as locating a name in the telephone book. States don't regulate personal property appraisers as they do real estate appraisers, and don't require a personal property appraiser to have a license. Choose an appraiser who has completed the coursework from one of the appraisal societies. Completion of the Uniform Standards of Professional Appraisal Practice, known as USPAP, is standard for a personal property appraiser. USPAP provides quality control standards acceptable throughout the industry. Mail-order certificates aren't good enough for appraising your decorative arts, antiques and fine furniture.
Location
Choose an appraiser who has a specialty in the category of most of the personal property you want appraised, and who is in close proximity to the items. The International Society of Appraisers and the American Society of Appraisers keep a database of current members and specialties. Using one of the appraisal websites, input the zip code to locate appraisers in your area. You're looking for someone with the specialty you need. Unless you live in a large metropolitan area or can use a generalist for your personal property, there aren't a lot of choices. A generalist may have a specialty but appraises outside the specialty -- or consults with an expert. The USPAP competency rule requires disclosure when an appraiser realizes a lack of expertise in the category of a given appraisal.
Contact
Contacting several appraisers by telephone gives you an opportunity to develop a rapport and get a feel for each appraiser's schedule and time constraints. Explain with some detail the personal property you need appraised, the purpose for the appraisal, and the date you need a completed written report. Ask about the fee, travel charges, and expenses, and be certain the appraiser agrees to meet your deadline for the written report. An ethical appraiser won't attempt to buy your items and won't charge a percentage fee. Make your choice based on the answers you get from your telephone discussion.
Preparation
You can take hours off the appraisal cost if you make an inventory of items you want appraised, with a description, the date purchased, the estimated age, the provenance or history, and a photo of each item. Although your appraiser may take photos of damage, the back, the side, or maker's marks, an Excel file on a thumb drive and photos of the front of each item are helpful to the appraiser. A hard copy makes it workable even if the appraiser doesn't bring a printer. If you have small items such as jewelry, glassware or pottery, rent tables and set the items out for inspection before the appraiser arrives. Once your appraiser views the items and takes notes and photos, you'll get to put everything away and wait for the written appraisal report.
References
Writer Bio
Linda Richard has been a legal writer and antiques appraiser for more than 25 years, and has been writing online for more than 12 years. Richard holds a bachelor's degree in English and business administration. She has operated a small business for more than 20 years. She and her husband enjoy remodeling old houses and are currently working on a 1970s home.