The Average Monthly Cost of Owning a Home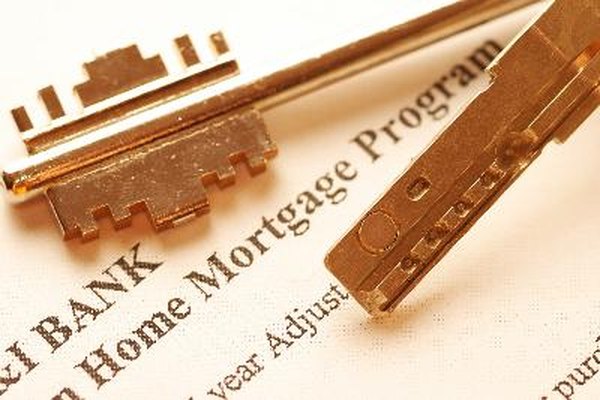 No matter how many times you've purchased a new home, calculating the costs of home ownership is tricky business. Although many monthly expenses won't break the budget, they can create stress and direct your cash flow away from more lucrative projects, and their cumulative effect can be substantial. Obtain an accurate estimate of monthly expenses to avoid unexpected costs.
Mortage Payments
According to 2011 data from Lending Tree, the average home loan amount in the United States was $222,261.74. For a 30-year loan at a 4-percent interest rate, for example, that puts the average monthly mortgage payment around $1,061, as noted by PR Newswire. The actual amount for any given home varies considerably based on the price of the home, the type of mortgage you choose, the interest rate, and the life of the home loan.
Insurance
Homeowner's insurance protects you from damages to your home caused by factors such as weather and vandalism. The amount you will pay for homeowner's insurance depends on several factors, including where you live and what kind of coverage you choose. According to a 2010 report by the Federal Reserve Board, the average annual cost for homeowner's insurance was approximately $744, which works out to about $62 per month. If your home is in a high-risk area, such as a flood zone, your monthly costs will be higher.
Mortgage Insurance
Homeowner's insurance is not the same thing as mortgage insurance, which is required for all FHA loans. Mortgage insurance protects the lender from losses in mortgages that have low down payments and more lenient credit requirements than traditional loans. Average monthly costs for mortgage insurance are usually between $50 and $100 per month, as noted by the Federal Reserve Board. Once you reach a certain amount of equity in your home -- 20 percent as of 2012 -- you can request that your monthly mortgage insurance payments be stopped.
Other Expenses
Property tax is usually included in your monthly mortgage payment or paid by your lender from an escrow account. Ask your lender which fees are included in your monthly payment to prepare your budget accurately. Other monthly costs that might arise include repairs, utilities, and maintenance costs. According to Coldwell Banker, the annual maintenance costs for a home can be as much as 1.5 percent to 4 percent of the home's original price. To avoid financial emergencies, set aside some cash reserves to use for unexpected monthly expenses. Some lenders require that buyers have a certain amount of funds set aside as cash reserves for emergency spending.
References
Writer Bio
Nicole Crawford is a NASM-certified personal trainer, doula and pre/post-natal fitness specialist. She is studying to be a nutrition coach and RYT 200 yoga teacher. Nicole contributes regularly at Breaking Muscle and has also written for "Paleo Magazine," The Bump and Fit Bottomed Mamas.