What Is Bear Market in Stock Market?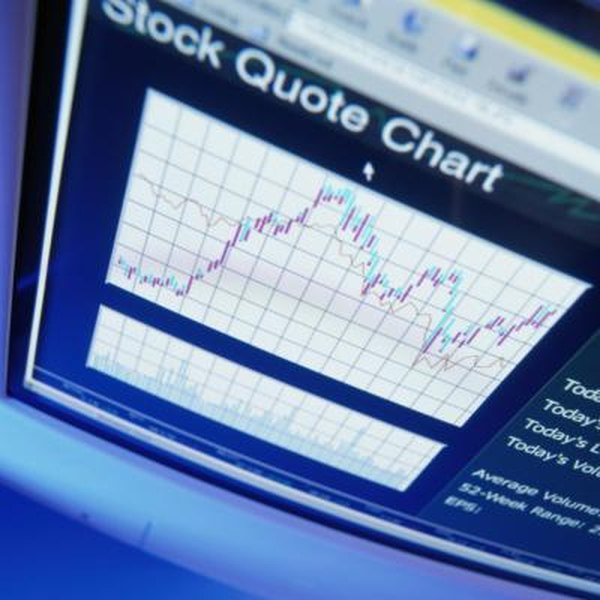 Trending in the stock market is often referred to as either bullish or bearish. A bull market is a period when stock prices are surging, while in a bear market, stock prices are declining. Investors use a rule of thumb to define bear markets, but a bear is usually pretty obvious to investors who see their investments going down in value.
Definition
The rule of thumb is that the stock market has experienced a bear market if the major stock indexes have declined by 20 percent or more from a recent market high. Stock market historians use the value of the Dow Jones industrial average to calculate whether the market is experiencing a bear market or just a correction, which is a decline of 10 to 20 percent. The Dow is used because the index has been in existence since before 1900, providing a historical picture of bull and bear markets.
Types
Two types of bear markets can be found when looking at the long-term chart of the stock market. Primary or cyclical bear markets meet the standard definition of a 20 percent drop in the Dow, followed by a recovery from the low. These are shorter-term bear markets as the stock market swings from periods of moving up toward downturns. A secular bear market is a longer, multi-year slump that produces a much larger decline in the value of the market or is a string of bull and bear market cycles in which the end result is a lack of any meaningful gain in the stock market indexes.
Frequency
A cyclical bear market occurs on average every few years. The bottom of the 2008-2009 bear market signaled the end of the 33rd 20 percent-or-greater decline in the market since 1900. The end of a bear market is determined when the stock market has moved up by 20 percent off a low, then that low is counted as the end of the bear market. Most market observers count five secular bear markets from 1900 through 2010. A secular bear market will include a series of cyclical bear markets in which the recovery does not reach the previous market high.
Statistics
The length and depth of bear markets vary significantly, but some averages give an idea of what the typical bear market might look like. Of the 33 primary bear markets to date, the average length was about eight months, with a range of just a couple of months to almost two years. The average bear market decline was 34 percent, and more than one-third of the historical bear markets dropped by more than 40 percent. The stock market crash of 1929 to 1932 was the biggest decline, with the market losing almost 90 percent of its value. Secular bear markets have averaged five years in length, with an average decline of 54 percent. The longest secular bear market to date took nine years to run its course.
References
Writer Bio
Tim Plaehn has been writing financial, investment and trading articles and blogs since 2007. His work has appeared online at Seeking Alpha, Marketwatch.com and various other websites. Plaehn has a bachelor's degree in mathematics from the U.S. Air Force Academy.