How to Buy Privately Held Stocks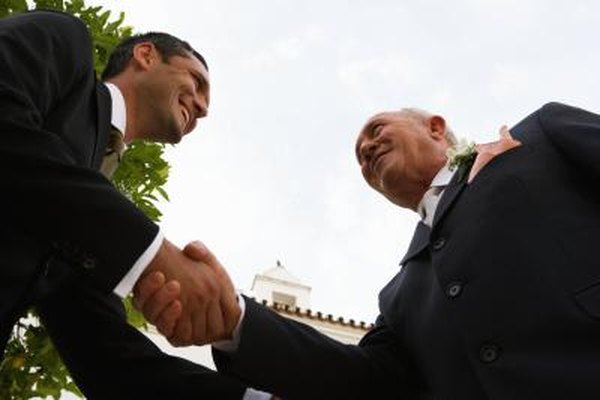 Privately held stocks aren't registered with the U.S. Securities and Exchange Commission. Corporations can issue these shares through an exemption to public registration rules, usually through Regulation D of the U.S. Code. The rules concerning the purchase of these shares place restrictions on who can buy them and how they are sold. New laws are in the works to make it much easier to buy privately held shares.
Regulation D
Corporations rely on three rules under Regulation D to sell unregistered shares. Buyers of these shares who want to resell them must also rely on these rules. The three rules describe the maximum value of private shares a corporation can sell in a 12-month period, and the type and number of buyers who can purchase the shares. The actual sale is called a private placement, and requires the seller to complete SEC Form D. This form discloses information about the issuer and the securities. You might not be able to buy shares unless you are an accredited investor.
Accredited Investors
Some of the registration exemption rules limit the number of private share buyers who are not accredited investors. For example, Rule 505 allows a corporation to sell private shares to an unlimited number of accredited investors, but to only 35 non-accredited ones. You are accredited if you have $1 million in net worth, not counting your main home. Alternatively, you are considered qualified if you've earned at least $200,000 income in each of the two most recent years. If you're married and file a joint return, that threshold rises to $300,000. Rule 506 requires non-accredited private security buyers to be financially sophisticated, or to rely on a representative who is.
Restricted Shares
When you buy private shares, you'll receive stock certificates with a restrictive legend stamped on the back of each. The legend announces that you can't resell the shares unless you receive an exemption or if the shares are registered with the SEC. However, Rule 144 allows you to resell privately shares you've held for a period of six months or one year, depending on the type of company that issued the shares. Once the holding period passes, you can submit the shares to the issuer's transfer agent and receive new certificates without the restrictive legend. You can sell these in the public marketplace, through a direct or brokered sale.
Crowdfunding on the Horizon
As of October 2013, the SEC was still implementing the "equity crowdfunding" rules that are part of the 2012 Jumpstart Our Business Start-Ups Act, or JOBS Act. These rules, when approved by the SEC, will allow private companies to issue shares to the general public via brokers or Internet websites called portals. A company will be able to raise up to $1 million each year through crowdfunding. You don't have to be an accredited investor to buy private shares this way. The rules limit how much you can buy through crowdfunding, based on your income.
References
Resources
Writer Bio
Eric Bank is a senior business, finance and real estate writer, freelancing since 2002. He has written thousands of articles about business, finance, insurance, real estate, investing, annuities, taxes, credit repair, accounting and student loans. Eric writes articles, blogs and SEO-friendly website content for dozens of clients worldwide, including get.com, badcredit.org and valuepenguin.com. Eric holds two Master's Degrees -- in Business Administration and in Finance. His website is ericbank.com.