How to Buy Stock in Scotch Manufacturing Companies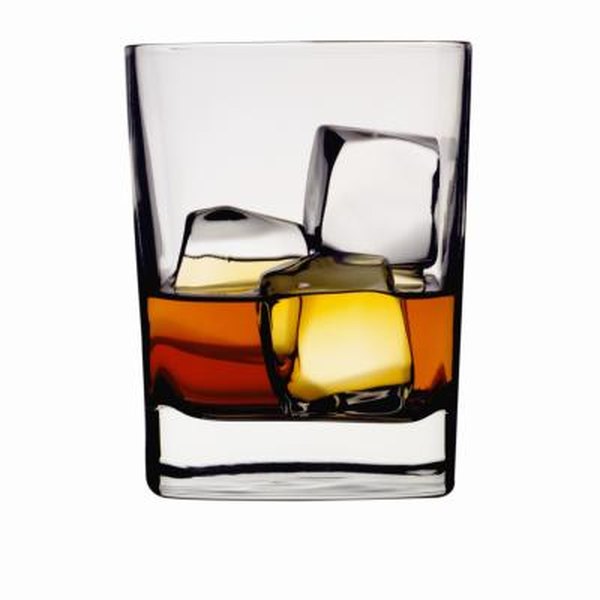 So called "sin stocks" issued by alcohol manufacturers, tobacco companies and gaming stocks attract investors -- especially during economic downturns -- as the shares have a reputation for being recession-proof. At their core, though, stocks in scotch manufacturing companies are a lot like other stocks, and buying them is no different than purchasing stocks in any other industry. You research the stocks that fall in your desired category, open a brokerage account if you don't have one and decide how many shares you want or how much money you want to invest.
Manufactured in Scotland
According to the Scotch Whisky Association, Scotch must be "wholly distilled and matured in Scotland for a minimum of three years" to truly be considered Scotch whisky. Manufacturers, called distillers, must follow strict guidelines legislated by the United Kingdom under the Scotch Whisky Regulations 2009. Whisky means "water of life" in Gaelic, and it is spelled one of two ways: When spelled with an "e," it usually refers to American, Canadian and Irish whiskey, while Japanese and Canadian whisky use the spelling without the "e," as Scotch whisky does.
Investing in Scotch
Some of the largest publicly traded beverage companies own the best-selling brands of Scotch, while private and family owned companies hold other popular brands. Johnnie Walker, owned by Diageo (NYSE: DEO) is the highest-selling Scotch brand and sold three times as often as its nearest competitor, Ballantine's, owned by Pernod Ricard (OTCPK: PDRDY) in 2012. Diageo also owns two other top 10 brands: J&B Rare, a blended Scotch, and Bell's, a premium blended Scotch. Pernod also owns Chivas Regal.
Research Scotch
Most Scotch manufacturers listed on the stock exchanges do not just produce Scotch; they also make other spirits and may also participate in distributing and marketing the products. You can start your research on an online site that provides reliable and independent stock research. "Kiplinger," a leading personal finance magazine, recommends four independent research companies -- S&P Capital IQ, Argus Research, Morningstar and Value Line Investment Survey. These are either subscription based or available through online brokerages.
Buy U.S. Stocks
Buying stocks listed on the U.S. stock exchanges is fairly straightforward once you learn how to execute a trade with your broker. If you have questions about the details, call the brokerage and talk to a customer service representative or a licensed investment adviser. Many brokers will offer both services, but they may charge for the licensed adviser. You can easily look up the stock ticker -- the abbreviation for the company -- with your site's quote search. This provides you with the price the stocks sell for at the time of your trade.
Buy International Stocks
You can purchase international stocks through U.S. brokers, but it may be a bit more complex. This can be done in two ways: American depository receipts, or ADRs, and ordinary shares, or ORDs. ADRs are financial instruments issued by banks that represent a foreign company's publicly traded stocks. These trade on U.S. market exchanges. ORDs are issued by foreign corporations but can be traded through many U.S. brokerages.
References
Writer Bio
Chris Brantley began writing professionally for a financial analysis firm in 1997. From 2000 to 2004, he worked as a financial advisor, specializing in retirement planning and earned his Series 7, Series 66 and insurance licenses. Brantley started his full-time writing career in 2012 and has written for a variety of financial websites, including insurance, real estate, loan and investment sites. He holds a Bachelor of Arts in English from the University of Georgia.