How to Buy a Veterans Family Fund Certificate of Deposit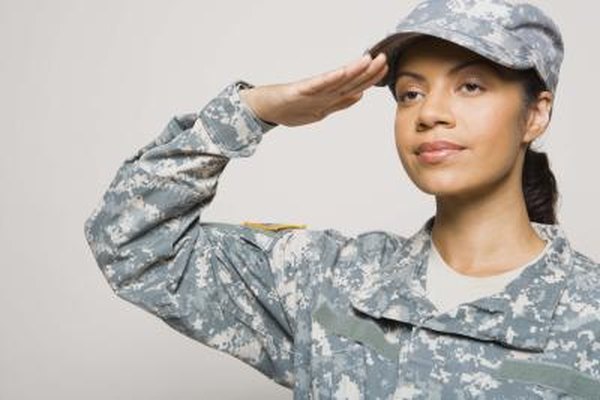 If you're interested in buying a certificate of deposit that earns interest for you and also benefits veterans in need of financial help they can't get from the Veteran's Administration – and if you live in the state of Washington – put a Veteran's Family Fund Certificate of Deposit (VFFCD) on your must-buy investment list. A consortium of Washington State movers and shakers launched this program to show returning veterans their appreciation.
Step

1
Contact the financial institution in Washington you regularly patronize to see if VFFCDs are sold at one of their branches. If the answer is no, call other local banks, savings and loans and credit unions in your area. Most banks and other financial institutions in Washington sell these CDs.
Step

2
Bring two forms of identification with you if this is the first time you've opened a savings account at the institution. Fill out the required paperwork to open your account.
Step

3
Buy one or more VFFCD in any amounts you choose. While the minimum CD purchase amount per CD is $100, there is no maximum.
Step

4
Keep your VFFCD in a safe place until it reaches maturity at six months, at which point you can collect 50 percent of the accrued interest. The remainder of the interest goes to the Washington Department of Veteran Affairs' Veterans Innovations Program, founded in 2006 by the Washington State Legislature to provide veterans with "flexible funds" under section 170 of the IRS code. Any Washington veteran in need of help can apply for help paying critical expenses such as mortgage payments and food, as long as he can document need.
References
Writer Bio
Based in Chicago, Gail Cohen has been a professional writer for more than 30 years. She has authored and co-authored 14 books and penned hundreds of articles in consumer and trade publications, including the Illinois-based "Daily Herald" newspaper. Her newest book, "The Christmas Quilt," was published in December 2011.