Can a 401(k) Invest in a C-Corporation?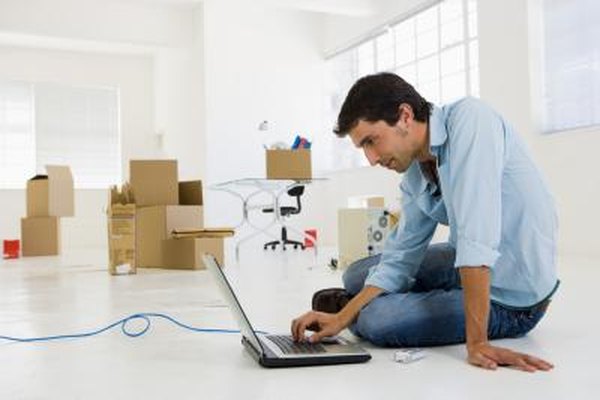 When your 401(k) holds stock in a publicly-traded company, you're almost always investing in a C corporation. According to the Investment Company Institute's 2013 Fact Book, 14 percent of mutual funds are set up as C corporations in the state of Maryland as well. However, just because a 401(k) can invest in a C corporation doesn't mean that you can use it to invest in just any C corporation.
What 401(k)s Own
The Internal Revenue Service doesn't put a lot of limits on what a 401(k) plan can invest in; other than collectibles and stock in an S corporation, just about anything can go into a 401(k), including C corporation shares. Typically, if there is a limit on what you can put into your 401(k), it's imposed by your plan administrator. Because employers typically run 401(k) plans, they can choose which investment options to make available to you.
Self-Directed 401(k)
One way to get more choice for how your 401(k) funds get invested is to take advantage of the feature built into some plans to let you self-direct. A "brokerage window" feature lets you choose your own investments, although you might be limited to investments that you can buy through a broker. Typically, a true self-directed 401(k) is only available if you are self-employed and can set one up as a part of your business. Self-directed accounts can invest in anything you want other than those few investment vehicles that the IRS bans. The menu of choices for a truly self-directed account could include investing in shares of non-traded small C corporations.
Rollovers
You can even use your 401(k) to fund your own business if desired. Typically, you would do this by creating a new business with its own retirement plan. Once you do this, you can roll your existing 401(k) into it and use the money to buy shares in the new company's stock. This leaves the company with money from the sale of stock and leaves your new corporate retirement account with stock in the business. These rollovers can be complicated and are typically only open to you if you separate from your employer.
Investing With 401(k) Loans
Another way to invest in a C corporation with 401(k) funds indirectly if you can't do it directly is to take out a loan from your 401(k). When you take out a loan from your 401(k), you can borrow $50,000 or half of your balance, whichever is less, and you must pay it back within 60 months. When you pull the money out of your account, you pay interest to yourself, so you still get a small return in your 401(k).
401(k) Investing Risks
Investing your 401(k) in C corporation stock means you're putting your retirement funds at risk. The less stable and mature the corporation, the higher the chance that you will lose some or all of your money. This risk can be especially acute if you are funding a C corporation start-up, as they typically have a higher risk of failure.
References
Writer Bio
Steve Lander has been a writer since 1996, with experience in the fields of financial services, real estate and technology. His work has appeared in trade publications such as the "Minnesota Real Estate Journal" and "Minnesota Multi-Housing Association Advocate." Lander holds a Bachelor of Arts in political science from Columbia University.