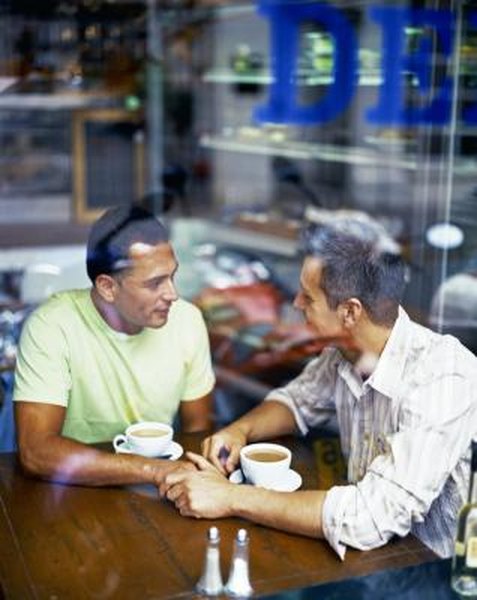 The Internal Revenue Service does allow you to include the cost of certain insurance policies in your medical expense deduction. Your deduction can include the insurance policy premiums for yourself, your spouse and your dependents. And although the federal government now recognizes same-sex marriages for income tax purposes, it doesn't provide the same tax benefits to domestic partners or people in civil unions.
IRS Recognizes Same-Sex Marriages
Under traditional income tax laws, marriages were only recognized between a man and a woman, which meant certain tax benefits of being married, such as being able to deduct the insurance premiums of a spouse, weren't available to same-sex couples who entered into a legal domestic partnership or civil union. As of 2013, the IRS provides same-sex married couples the same tax benefits. To qualify, however, you and your partner must be legally married in one of the states that allows it, regardless of whether the state you currently live in recognizes the marriage or not. Unfortunately, the IRS states that it will not offer these tax benefits to couples unless the state specifically refers to your union as "marriage," as opposed to a domestic partnership or civil union.
Domestic Partner as Qualifying Relative
Because you can also claim a deduction for dependents, you may want to assess whether you can claim your domestic partner as a dependent under the qualifying relative rules. To claim your domestic partner as a qualifying relative, he must live with you for the entire tax year and you must provide more than half of his financial support. Support covers your partner's essential living expenses, such as housing, transportation, education, clothing, as well as medical expenses, including health insurance premiums. Your partner's ability to financially support himself isn't relevant as long as you're actually providing more than half the support. The last requirement is that your partner earns gross income -- all earnings that aren't exempt from tax -- that's less than the exemption amount for the year.
Deductible Medical and Dental Insurance
If you are eligible to deduct the cost of providing your domestic partner with insurance benefits, you can write off the premiums for policies that cover a wide range of medical care services. For the purpose of the deduction, medical care services include hospitalization, surgeries, X-rays, prescription medication, insulin, dental services and contact lens replacements. You can also deduct the cost of obtaining long-term care coverage for your partner if she is chronically ill and the long-term medical care plan is advised by a licensed health-care practitioner.
How to Deduct Insurance Costs
Insurance premiums, as well as all medical and dental expenses, are only deductible if you choose to itemize on Schedule A. But even if you do, your deduction is reduced by 10 percent of your adjusted gross income, or AGI. For example, if your 1040 reports an AGI of $60,000 in a year when you pay $10,000 in health insurance premiums, the first $6,000 -- 10 percent of $60,000 -- isn't deductible. This means only $4,000 is deductible on Schedule A.
Photo Credits
Creatas Images/Creatas/Getty Images