Can I Forgo Medicare Part B if I Have VA Medical Coverage?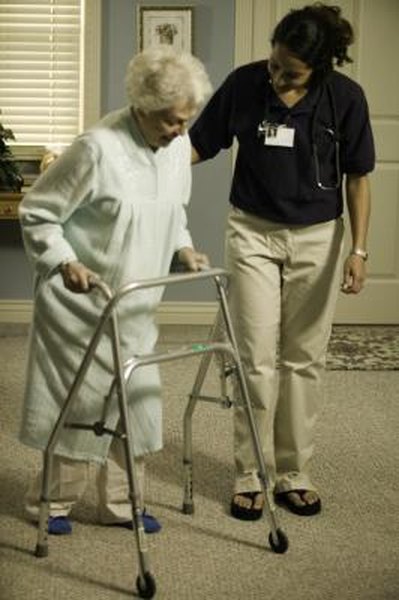 Medicare covers services and supplies considered medically necessary to treat a disease or condition. Part A is free to those who paid Medicare taxes while working and are 65 or older (or younger with certain disabilities). Part B, however, has a cost. Veterans Administration health care is free and available to some veterans through application. Even though forgoing Part B would save monthly premiums, the VA strongly urges veterans 65 and older to participate in Medicare Part B, as well as Part A.
Part A vs. Part B
Medicare Part A, in general, covers care in hospitals, hospices and skilled nursing facilities, as well as home health care. Medicare Part B provides additional coverage, including preventive care, ambulance care, durable medical equipment, and mental health inpatient and outpatient services. Most people will pay $104.90 a month in 2013 for Part B, with those with joint incomes above $170,000 a year paying more. However, if you fail to sign up when you're first eligible, but decide later you need it, you will pay a penalty each month of 10 percent for every year you were eligible, but didn't sign up. For example, if you decide to sign up four years after your eligibility date, you would pay 40 percent more each month for the rest of your life.
Congressional Appropriations
VA health care depends on congressional appropriations. It also assigns priority levels for enrollees based on factors such as whether the medical condition derives from military service, as well as income level. If Congress drops the level of funding for VA health care, those with lower priorities will be squeezed out of their VA health care benefits and, without private insurance or Medicaid Part B, will have to pay out of pocket for many services, such as an annual physical or ambulance transportation.
Broader Coverage
Having Medicare Part B broadens your options. For example, if you have an emergency and are taken to an emergency room in a civilian hospital, you may not be covered by the VA health plan, meaning you'll be billed upon discharge. However, emergency treatment at that civilian hospital probably would be automatically covered under Medicare Part B. You may also need to seek treatment in a civilian hospital for non-emergencies. Without Part B, you'd bear these costs yourself.
Payment
Payments are automatically deducted from Social Security, Railroad Retirement Board or Civil Service benefits. You can also sign up for automatic deduction via Medicare Easy Pay or pay with check or credit card. Low-income individuals who are having trouble paying for Part B may receive help from a state-run Medicare saving program.
References
Writer Bio
Randi Hicks Rowe is a former journalist, public relations professional and executive in a Fortune 500 company, and currently a formation minister in the Episcopal Church. She has been published in Security Management, American Indian Report and Tech Republic.She has a bachelor's in communications, a master of arts in Christian education and a master of business administration.