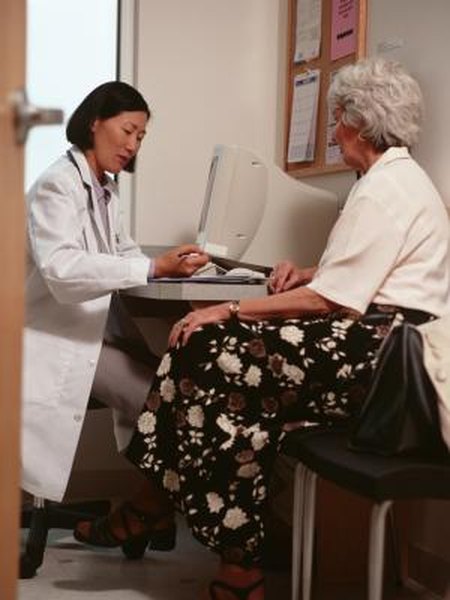 If your employer offers a health reimbursement account, you can benefit by using the money in the account for health expenses. The IRS sets the rules for HRAs, which your company can fund with tax-deductible money. An HRA account allows you to reimburse medical providers and prescription medications. Another important feature is the use of HRA funds to pay for health insurance premiums.
HRA Basics
By the HRA rules, only an employer may contribute funds to an account. This contrasts with health savings accounts, which can be funded by paycheck withholding. There is no limit on the amount an employer can make available for reimbursement through an HRA, and there are no minimum contributions.
Premiums and Reimbursements
HRAs are useful when set up in conjunction with a high-deductible employer health plan. The HRA can reimburse any unmet expenses, including premium contributions required from the employees. There is an annual limit on the amount of medical expenses that can be reimbursed (set by the employer), and you may not carry that amount over to the following year. The IRS does not consider any reimbursement from an HRA as taxable income to the employee.
Flexible Reimbursements
In addition to premiums, HRAs can reimburse deductible amounts and copays. In this way, an employer can assist employees in meeting the non-medical costs of health care. What an individual HRA covers is up to the employer setting up the plan, not federal law or the IRS. The money is credited to the account as the reimbursements come up (and not before), and it is available as a tax deduction to the employer.
Other HRA Coverages
An employer-funded HRA can cover current as well as former employees, if the employer chooses to cover them. In addition, reimbursement is available for costs incurred by spouses and dependents of current, former and deceased employees as well as dependents with some conditions. If the dependent filed a joint return, had an adjusted gross income of $3,400 or more, or could be claimed as a dependent on someone else's tax return, then HRA reimbursements are not available.
Photo Credits
Ryan McVay/Photodisc/Getty Images