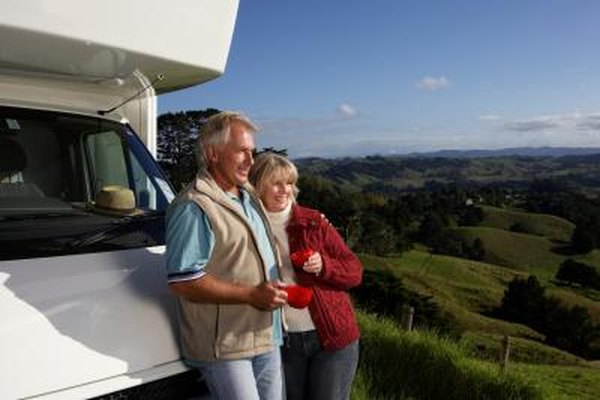 If you're looking for an economical state to retire to, you might want to consider Midwestern and Southern states. According to the Missouri Economic Research and Information Center, the five states with the lowest costs of living in 2012 were Oklahoma, Tennessee, Kentucky, Arkansas and Indiana. Retirees must also consider state taxes on property and income. If you are ready to live wherever the best bargain leads you, get out your map, gas up the RV and head to Mississippi.
Housing
Mississippi takes the national crown as the cheapest state in which to retire, and a big reason is its low cost of living. The median cost of a home in the Magnolia State is just $98,400. In Jackson, the state capital, homeowners 60 and older pay a median of $1,053 per month in housing costs. And senior homeowners without a mortgage have a median housing expense of only $329. Senior renters pay a median of $624 per month.
Living Expenses
Everyday expenses such as food and utilities are relatively affordable as well, with Mississippi's overall cost of living nearly 14 percent below the national average. Medical expenses are important for retirees, and Mississippi health care costs are 11 percent less than the national average.
Income Taxes
Retirees will find Mississippi tax-friendly, too. There is no state tax there on Social Security retirement benefits, and Mississippi is one of only two states that offers a tax break on qualified retirement income. That means retirees enjoy state income-tax free withdrawals from their 401(k)s, pensions, individual retirement accounts and annuities. The state also has one of the lowest income tax rates, from 3 to 5 percent. Prescription drugs, utilities, fuel, newspapers, health care and payments made by Medicare and Medicaid are all exempt from the 7 percent state sales tax.
Property Taxes
Once you buy a home and settle in to the slow Southern lifestyle of Mississippi, you will find another tax benefit. Property taxes are well below the national average, with single-family homes taxed at just 10 percent of assessed value. And seniors get an additional break: For residents 65 and older, the first $75,000 of property value is exempt from taxes.
Photo Credits
Paul Sutherland/Digital Vision/Getty Images