Choosing a Good Investment Firm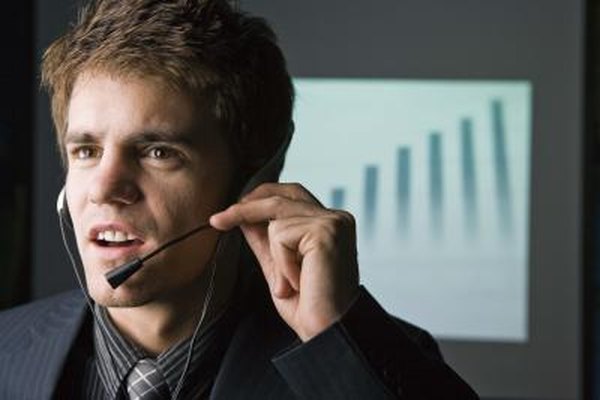 Some people turn to relatives or friends when seeking investment firm referrals or advice, but it's not the best idea to sign on with a relative or friend. If your portfolio crashes and burns, so can your relationship. Instead, consider as many investment firms as time, patience and energy allow, eliminating as you go, so the best one emerges as a direct result of your methodical search.
Conduct Firm Interviews
Whether you favor well-known financial firms with high profiles and international presence or you prefer doing business with a small company because you seek the personal attention a huge conglomerate may not offer, look at both types of firms when launching your search. Use a checklist of qualifiers to compare apples to apples. Ask each firm you consider for credentials, references, accreditations, the firm's history, philosophy and track record. If you want an investment firm that offers a variety of products, ask also about each firm's range of services.
Ask About Cost
Investment firms are not cookie-cutter entities. Some investment firms make a profit by charging fees. Others impose a commission on investments. Many investment firms do both, so reach a decision based on the one that works best for you. You can also interview discount brokers -- they charge less commission, but in return for saving you some bucks, they don't recommend investments or strategies. if you opt for a full-service brokerage, you can expect to pay commissions based on the size and number of trades you undertake.
Check Credentials and Affiliations
An investment firm can't have too many professional credentials, so when you winnow down contenders, look for affiliations like the National Association of Securities Dealers, Securities Investors Protection Corporation and North American Securities Administrators Association. Ask also about staff accomplishments; how many are certified financial planners, chartered financial analysts or personal financial specialists? Firms dedicated to hiring top-notch professionals with many credentials offer you confidence, but if you want further assurances that you're making a good choice, the Department of Financial Institutions Securities Division can let you know if the firm(s) you're considering, and the people working for that firm, are properly licensed and have avoided run-ins with government regulatory agencies.
Interview the Staff
A firm may have a good reputation, track record and impressive offices, but if the staff leaves you scratching your head, use your instincts to eliminate the ones that "don't feel right" from your short list. Investing, says Nationwide Insurance, is a highly personal activity; you need to feel a level of comfort between you and the staff, particularly when you and your investments are at their most vulnerable. Interview several people when picking a good investment firm to assess style, tone and personality before you pick the one that makes you feel so comfortable, you're even willing to risk asking dumb or silly questions.
Assess Your Future Relationship
According to a national survey undertaken by the Investor Protection Trust, "fewer than one in five U.S. investors are financially literate." There's no shame in being in the larger group; good investment firms help new clients learn the ropes, explaining technical terms, sales charges, market activity and risk assessment, and offer strategies so you are an active partner in your own financial success. Communication is particularly critical. Follow the lead of savvy investors by keeping a diary or record of interaction between you and your investment firm. And if, at any time, the firm you picked proves bad rather than good, get a divorce and invest elsewhere.
References
Writer Bio
Based in Chicago, Gail Cohen has been a professional writer for more than 30 years. She has authored and co-authored 14 books and penned hundreds of articles in consumer and trade publications, including the Illinois-based "Daily Herald" newspaper. Her newest book, "The Christmas Quilt," was published in December 2011.