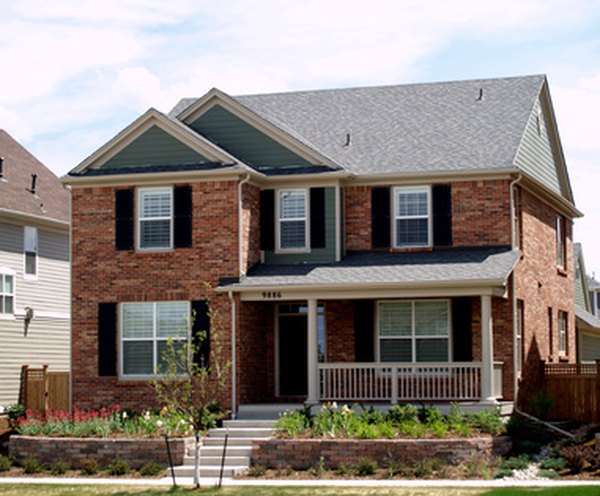 The price that a home sells for determines not only how much the seller walks away with but also how much the buyer needs to borrow. Home sale negotiations begin with the seller's asking price, but a home's closing price may end up being very different.
Asking Price Factors
The asking price of a house is the price that the seller, usually with help from a real estate agent, advertises when listing the house for sale. Sellers determine asking prices using a number of factors. These include comparative market analyses, which account for the prices of similar homes in the area. Sellers may also consider recent renovations or improvements; the overall strength of the regional housing market; and features such as size, school district and location in setting the asking price.
Closing Price
The closing price for a home is the price that the seller and buyer agree to. It may be below the asking price. If the asking price is a range rather than a fixed number, the closing price can be within that range. Buyers and their agents may bring up points that the seller failed to take into account when setting the asking price. If the home remains on the market for an extended period, the seller may be willing to settle on a price that is significantly below the asking price.
Price Changes
Sellers can change their asking price. This is common if a home needs to be relisted after failing to sell quickly. Sellers can also adjust asking prices upward, especially if the local housing market is strong and home values in the area are rising. Changing the asking price does not necessarily affect the closing price. Instead, it may make a home appear to be within the price range of more buyers, leading to higher demand and a quicker sale.
Closing Costs
Even though the closing price is the value the buyer and seller agree to, it doesn't represent how much the buyer is actually responsible for paying. Closing costs are added to the closing price. These include legal fees, mortgage tax, required inspections and broker commissions. Closing costs vary by state and may be shared between the buyer and seller or paid entirely by the buyer. This means buyers need to ask about closing costs as they negotiate closing prices to understand exactly how much they're agreeing to pay.