How to Collect Pre-Market Trading Information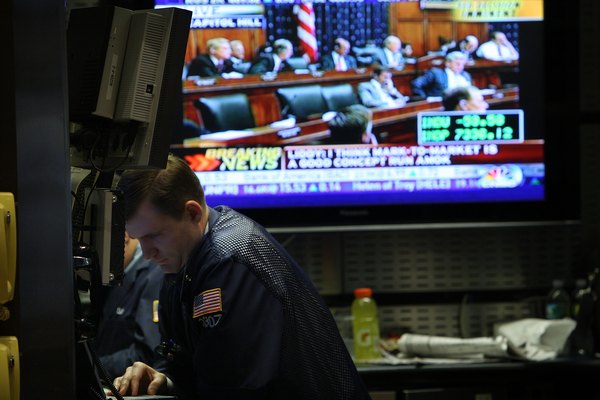 For exchanges like the Nasdaq in the US, pre-market trading usually starts at 4:00 a.m. ET and ends at 9:30 a.m. ET, just before all the other markets go live. Pre-market trading involves entering orders for stocks or receiving their executions before the U.S. stock market officially opens at 9:30 a.m. ET. Often, this means traders can have access to stock related information like bid and offer quotes early in the morning. Collecting this pre-market data can help you plan ahead for the trading day.
Exploring Futures Products
Futures contracts are not only used to speculate on the prices of commodities, but they can also help you infer on the performance of the stock market. For example, the S&P Futures is used to speculate on the price of the S&P 500 index in the stock market. One prominent way in which traders collect pre-market information is by looking at similar financial products that are trading at the time.
Because futures exchanges open earlier than the stock exchanges in the U.S., many traders rely on the trends seen in the futures market to serve as a prelude to how the stock market will react once the market opens.
Evaluating Company Earnings
Traders also collect pre-market data by looking at the breaking news information coming out of a publicly traded company. Some of these information can come in the form of earnings releases, mergers and acquisitions notices or other systemic shocks that may affect stocks in a particular sector.
Often, earnings news, for example, is released before the market opens or after the market closes. In both cases, traders who want to trade a stock will be able to prepare their buy and sell orders before the stock market officially opens.
Realtime Charts and Pre-Market Data
Charts are visual applications used by traders to quickly reference the price trends of a stock. They also play a role in pre-market trading to gage what price a stock might open in the market. Traders can use a company's chart profile to reference the stock's previous closing price, its last sale price or its bid and offer price quotes trending early in the morning.
If you've never traded a stock before, referencing chart information can provide appropriate benchmarks to help you set the price limits on your orders before the market opens.
Understanding Halted Stocks
The status of stocks trading on an exchange can also be useful information. For example, knowing whether a stock is halted can facilitate a positive trading experience. When a stock is halted, it means that company's stock cannot be traded on the exchange until the halt is lifted.
A stock is often halted when its price moves significantly during the day. Other reasons why traders collect pre-market information from an exchange is to determine the letter symbol of a new stock or to check if a stock is no longer listed on an exchange.
References
Writer Bio
Victor Rogers is a professional business writer who started his career as a financial analyst on Wall Street. He later expanded his experience to content marketing for technology firms in New York City. Victor is an alumnus of St. Lawrence University, where he graduated with honors in economics and mathematics.