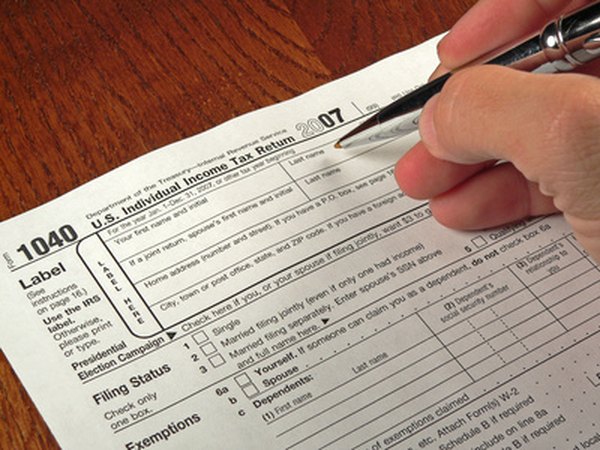 It's easy to miss a deduction or two when preparing a tax return each year --particularly if you do all of the prep work yourself because you're not in a position to hire an accountant. No worries. Lots of people handle their own returns and even more miss obvious deductions, so you're in good company. That stated, discover the many small and large deductions you can take in time for next year's return so you get your hard-earned rebate in record time.
If You Need Incentive to Itemize ...
The facts don't lie: In the U.S., 45 million people, on average, use the long form that allows for the itemized deductions most often missed when, according to Kiplinger.com, people take "the easy way out" and opt for taking standard deductions. Itemized deductions typically add up to $1 trillion each year, so if that's not incentive to ferret out deductible expenses you may be missing, you can stop reading right now.
Missed Tax Deductions on Taxes
If the word tax is enough to send you sprinting for aspirin, it's time to make friends with your local and state sales taxes. Make it your business to retain all of these receipts and you may find that the total of those small write-offs boosts the amount of cash you're rebated after filing your taxes. Small local and state tax receipts can be a pain to collect, but once you get into the habit of stowing them away, it's second nature. Don't forget the dent state or local taxes can make in your return as a result of buying big-ticket items like boats and cars. There's a calculator on the IRS website if you'd like to see where the numbers take you.
Often Missed Home-Related Deductions
Home is where the heart is, and it's also where tax filers are known to ignore select home-related expenses because they have no clue the IRS allows them. For example, homeowners writing off mortgage points when closing on property don't always follow suit when refinancing a second time. Other home-related deductions commonly missed are those associated with home improvement projects. Perhaps you replaced windows to lower heating and cooling bills or opted for a waterless water heater or energy-efficient furnace. All qualify for tax deductions or credits, as do wind turbines and geothermal heat pumps. Additionally, if your home is damaged following a flood, tornado, hurricane or fire, you can write off losses using settlement paperwork prepared by your insurer as proof of loss for the IRS.
Job-Related Expenses You May Miss
Set up a system to track job search expenses before you send your first resume out or you could miss out on meaningful deductions. Whether you use an envelope or smart phone app, if you record and track everything from mileage to and from interviews to myriad expenses incurred during a job search, the total adds up fast. Should you relocate for work, many of these moving expenses are also allowable, and folks preparing their own tax returns often miss them. Even if you don't move, if you're an educator, you can write off materials purchased with your own money while on the job -- just as long as you work in a school that covers grades K through 12. It goes without saying: keep those receipts, too.
Easily Missed Charitable Deductions
Mileage resulting from charity-related travel is tax-deductible if you maintain accurate records listing the dates, reasons for travel and miles accrued. Conversely, your philanthropic contributions may be categorized as "in-kind" donations -- the items you donate to Goodwill Industries, women's shelters or the Salvation Army. But, don't take the easy way out and dump these tax deductibles into collection bins stationed at a local shopping center. You want the receipt. Sure, you can take in-kind deductions based on your best guess of the worth of the goods, but that receipt can mean the difference between getting the tax dedeuction and having the write off denied by the IRS. Need a guide for in-kind donations? Visit a Salvation Army website and use their online market value calculator.
Accountants Weigh in on Missed Deductions
John Persinos, writing for the website Investing Answers, asked accountants which tax deductions were most commonly missed when clients hand over financial materials needed to prepare tax returns. In addition to the aforementioned state and local sales taxes, clients in the study tended to miss reporting child tax credits, earned income tax credits and fees associated with their IRA accounts. There's more. Did you know that some educational expenses are allowed, as are out-of-pocket health insurance premiums? Whether you're paying your own medical coverage premiums or your Medicare payments are deducted from your Social Security check, this commonly overlooked deduction can make quite a difference in your bottom line when all is said and done.
References
Writer Bio
Based in Chicago, Gail Cohen has been a professional writer for more than 30 years. She has authored and co-authored 14 books and penned hundreds of articles in consumer and trade publications, including the Illinois-based "Daily Herald" newspaper. Her newest book, "The Christmas Quilt," was published in December 2011.