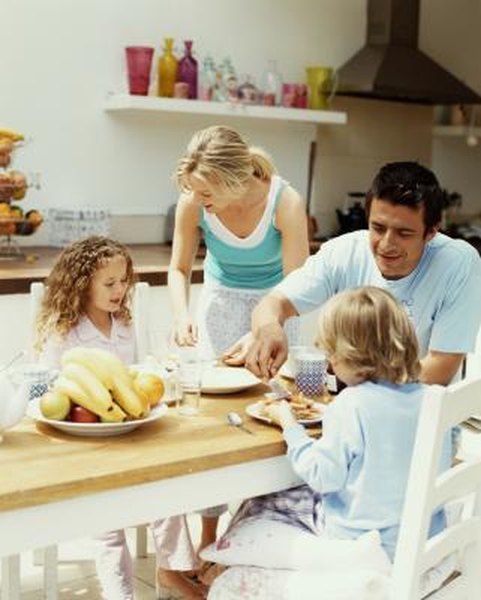 Life insurance can provide much-needed cash for a decedent's beneficiaries. Policy benefits can pay for a decedent's funeral expenses along with any unpaid debts. Businesses take out life insurance policies on their key employees and use them as bonuses for their executives. Life insurance also has an important role in estate planning. For a surviving spouse and the children left behind, life insurance proceeds mean they won't have to worry about making ends meet while coping with a difficult loss.
Whole Life Insurance
Whole life insurance is ideal for someone who wants a policy that pays a fixed death benefit while building cash value. Before a company issues a policy, the applicant must pass a medical examination. The policyholder pays a set number of fixed premiums to pay the policy. The policy remains in force after all the premiums are paid. Whole life insurance policies build up cash value over time. The policyholder can get a tax-free loan from the policy as long as the loan amount does not exceed the total amount of the premiums paid.
Universal Life Insurance
If you can't afford whole life insurance but want a policy that builds up cash value, a universal life insurance policy might be the answer. The drawback is that the death benefit amount depends on the number of premiums you've paid, the policy's credit rating and the insurance company's policy charges. Every month the insurance company calculates how much the policy premium exceeds the policy's cost. That amount plus interest is credited to the policy's cash value. When you, the policyholder, die, that amount is the final death benefit. If the policy doesn't have enough cash to meet expenses, the policy is cancelled unless it contains a no lapse guarantee.
Term Life Insurance
Term life insurance is useful for people of any age who can't qualify for or afford a whole life or universal life policy. Term life premiums and the coverage amount remain the same over the policy's life. Most term insurance policies provide coverage for 10, 20 or 30 years. The premiums rise with age and the older an applicant is, the higher the premium will be. The applicant can get a new policy when the current policy expires to avoid a lapse in coverage. Term life insurance policies pay a death benefit only if the policyholder dies within the covered period.
Final Expense Life Insurance
If you need an inexpensive way to pay for your funeral, a final expense life insurance policy is one way to go. The policy provides a cash benefit to cover your funeral or burial expenses along with any unpaid debts. The premiums and death benefits remain the same over the life of the policy. The policy provides coverage for an individual who otherwise might not qualify for or be able to afford a whole life, universal or term policy.
Digital Vision./Digital Vision/Getty Images