What Are the Dangers of Buying High-Dividend Stocks?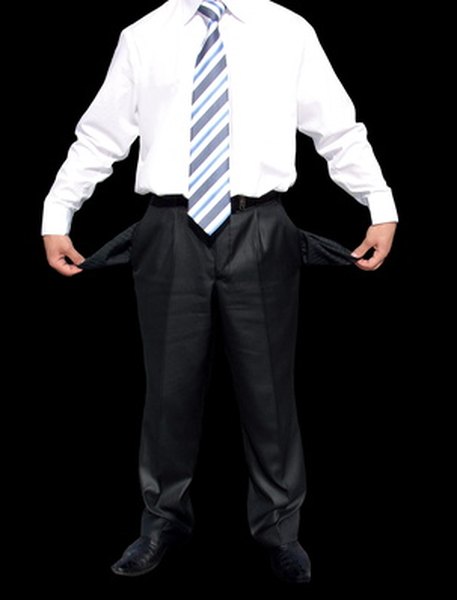 Bonds are the usual investment for income investors but, when bond yields are low, they are forced to consider alternatives like high dividend-paying stocks. There are two main kinds of stock that pay dividends: preferred stock and dividend-paying common stock. The dividend payment on a preferred stock is usually set when the issue is priced, doesn't change and must be paid before any dividends are paid to common stockholders. A dividend paid by a common stock is declared by the company's board of directors and can change or be omitted altogether.
Dividends
Part of the job of a company's board of directors is to determine whether to pay a dividend and, if yes, to declare the dividend. This is commonly done quarterly, bi-annually or annually. A dividend is generally paid by companies that have passed their growth stages and do not need to reinvest earnings into developing the company. A dividend keeps shareholders interested in such a company even though it may not have exciting earnings and growth announcements. It is important for a stable company to maintain investor interest because its credit rating, financing and listing on an exchange all depend on its market capitalization. If investors grow bored and sell, the stock price may decline enough to harm the company.
Total Return
Dividends are paid out of a company's retained earnings. This money would otherwise be reinvested in the company, so the payment of dividends, particularly high-paying dividends, decreases shareholder equity. That is the reason the stock price is always adjusted down when it is trading ex-dividend -- without the most recently declared dividend. For example, if the board declares a $5 dividend on a $100 stock, on the ex-dividend date the stock price will automatically reduce to $95, because the company has $5 less in assets. If you spend the dividends, rather than putting them in the company's dividend reinvestment plan, your return on investment doesn't grow.
Other Drawbacks
If the company's profits are too low or if new management comes in and emphasizes reinvesting profits into the company to spur growth, your dividend is likely to disappear. If you buy preferred stock in expectation of having a guaranteed dividend, remember that the higher the dividend payment yield in preferred stock, the lower the credit quality. If it seems like you have found a wonderful high-paying dividend stock, the company might not be financially sound enough to continue paying a dividend, and even the preferred stock can omit the dividend in this case.
Taxation
Taxation of dividend income changes depending on the political climate at the time, so always check with your accountant before making any decisions about preferred or dividend-paying common stock.
References
Writer Bio
Victoria Duff specializes in entrepreneurial subjects, drawing on her experience as an acclaimed start-up facilitator, venture catalyst and investor relations manager. Since 1995 she has written many articles for e-zines and was a regular columnist for "Digital Coast Reporter" and "Developments Magazine." She holds a Bachelor of Arts in public administration from the University of California at Berkeley.