Difference Between Refinance & Home Equity Loan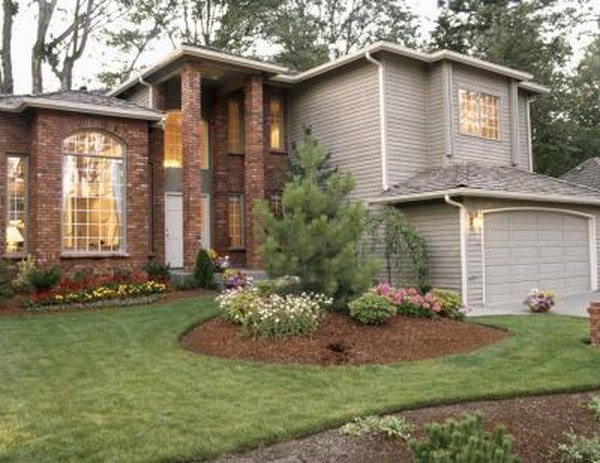 Homeowners are continually faced with financing options. New rates come along, and artfully designed types of mortgages debut, each appealing to consumers looking for favorable interest terms. If you hope to understand the difference between a home refinance and a home equity loan product, it pays to factor the facts and figures, but understanding your motives is equally important in making the right choice.
About Refinancing
You're in your home, and interest rates drop to new lows. After reviewing your personal financial picture, you determine that getting a lower interest rate -- at least a 1 percent drop -- makes sense. Contact your lender to apply for what is, for all intents and purposes, a new mortgage loan. Everything about your refi, from the lowered interest rate to the loan number, replaces your old mortgage, but fees, closing costs and points associated with a refi may make the deal less attractive in the long haul.
About Home Equity Loans
Apply for a home equity loan, and nothing about your current mortgage note changes because this type of loan – sometimes called a line of credit – is a separate arrangement that is collateralized by your property. Home equity loans are short-term notes often used for major purchases like college tuition, home construction or paying off high-interest credit cards. You can apply to any bank, savings and loan or credit union for a home equity loan.
Examine Your Motives
Look beyond interest rates and fees when weighing differences between a refi and a home equity loan. According to the Bad Credit Alliance, assessing your fiscal motive is critical. For example, refinancing your home to pay off credit cards rarely makes sense – unless you don't mind extending your credit card debt for 30 years by refinancing for that time period. On the other hand, if you have plenty of equity, an old mortgage rate and you could use a tax deduction to offset higher household earnings, refinancing makes the most sense.
Avoid Mortgage Insurance
Even if a lower monthly interest rate is desirable, if you refinance your mortgage, you could inadvertently add mortgage insurance to your monthly payment if your home equity falls below 20 percent. Sometimes, the numbers don't add up if you substitute your existing higher-interest rate for a monthly private mortgage insurance or mortgage insurance premium in its place. A home equity loan is a better choice if you risk adding mortgage insurance to your monthly assessment.
It's About Time and Interest
According to financial publisher HSH, the difference between a home refinance and a home equity loan usually comes down to which offers the most desirable interest rate for consumers, but at any given time, either could be "the cheaper alternative." That stated, adds HSH, financial volatility can make lenders more cautious about who qualifies for either, so you must also know where you fit on the qualification scale. Bottom line: the lower interest rate for which you qualify via a home refinance makes no sense if you need cash for a short-term need, because this is the reason home equity loans were conceived in the first place.
Which Costs More?
Refinancing is usually more expensive than a home equity loan under most circumstances because your time, effort, surcharges, points, appraisals and other closing fees can dilute that lower interest rate. Use tools like Fannie Mae's Loan Level Pricing Adjustment Matrix to run numbers for both scenarios, but since home equity loan fees are typically just a few hundred dollars -- and some lenders waive those fees at the closing with excellent credit history and FICO scores – this simple math can help you decide which is best.
References
Resources
Writer Bio
Based in Chicago, Gail Cohen has been a professional writer for more than 30 years. She has authored and co-authored 14 books and penned hundreds of articles in consumer and trade publications, including the Illinois-based "Daily Herald" newspaper. Her newest book, "The Christmas Quilt," was published in December 2011.