Direct Deposit Vs. Wire Transfer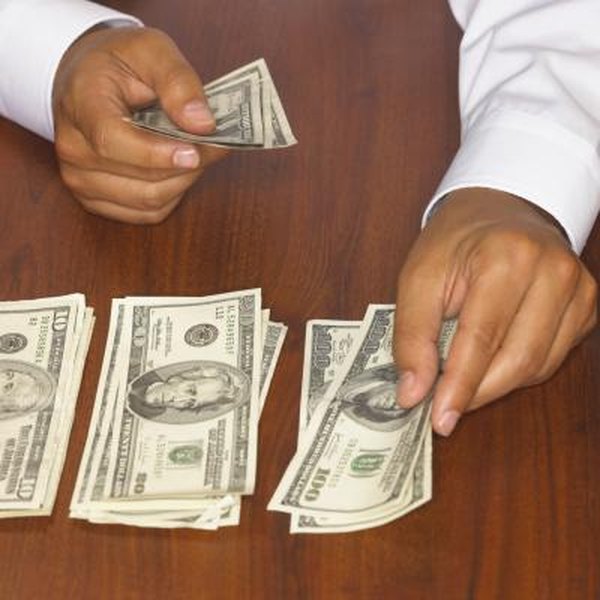 Moving money reliably from one place to another facilitates every day financial transactions. Direct deposit and wire transfer are two techniques that apply in very different circumstances. Direct deposit is often the most convenient way for you to receive regular payments from your employer or the government because money is deposited directly into your bank account. Wire transfers offer a reliable way to immediately get money to another person no matter where they are.
Direct Deposit
Direct deposit is the best way to solve ever having to deal with a "paycheck-in-the-washing-machine" dilemma. If you regularly receive a paycheck, Social Security or veteran's benefit regularly, you can have that money deposited directly into your bank account so that you do not have to handle the transaction at all. Such direct deposits must be set up in advance by providing your employer with your bank account and routing numbers. While there is no cost to you for setting up direct deposit, your employer must be willing to make direct deposit payments on your behalf.
Wire Transfer
To execute a wire transfer, you present the money to a cash office, which in turn, causes a deposit to be made from its bank account directly to the recipient's bank account. Wire transfer is an excellent way to help someone deal with financial emergencies because the cash in available in the recipient's account almost instantaneously. The cash office can be a company such as Western Union or a large commercial bank such as Bank of America.
Direct Deposit Limitations
Direct deposit will reliably cause money to be regularly deposited into your bank account from an employer or federal agency without much effort on your part. Because it needs to be set up in advance, one or two pay periods might pass before money can be directly deposited into your account. This technique cannot be used to transfer money to another person or to have money transferred to yourself in emergency circumstances.
Wire Transfer Limitations
Wire transfer is an excellent way to reliably and quickly get money to another person in case of an emergency. However, it can be rather expensive, as the cash office often charges any amount from $12 to $25 for this service. Smaller fees might also be imposed by the recipient's bank. Wire transfers are also associated with money laundering and terrorism because cash offices are not always careful in ascertaining the identify of the person sending the money.
References
Writer Bio
Shelly Morgan has been writing and editing for over 25 years for various medical and scientific publications. Although she began her professional career in pharmacological research, Morgan turned to patent law where she specialized in prosecuting patents for medical devices. She also writes about renal disease and hypertension for several nonprofits aimed at educating and supporting kidney patients.