What Documents Will You Need for a Retirement Planner?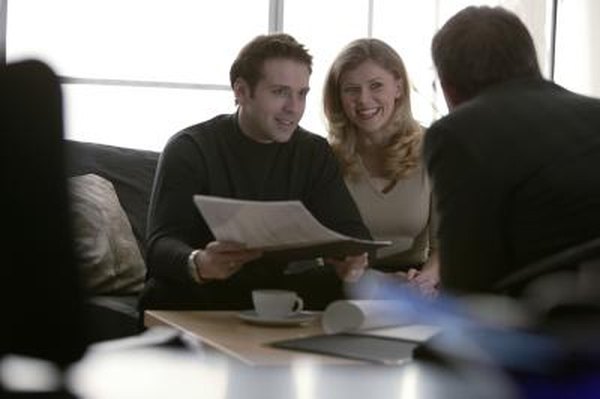 Americans are living longer, and planning for retirement that can last 30-plus years is becoming a necessity. Planning gives you the ability to decide how you want to spend your retirement, prepare for worst-case scenarios, and maximize your retirement dollars. Retirement planners specialize in this area, and they can help you create a plan that will help you achieve your retirement goals. However, before you visit a retirement planner, you will need to gather a mix of documents -- from company retirement plan information to insurance documents -- and it's important to take the latest information in each area.
Company Retirement Information
At the top of the list of documents your retirement planner will need is anything related to your company retirement plan. In many cases, this is your biggest asset for retirement. This includes items like company pension plans, 401(k)s and thrift or other savings plans that you have through work. Include any documents that explain how the plan works, as well as account balance statements. In addition, include your latest Social Security benefits statement. If you have questions about the future of Social Security, discuss your concerns with your planner to determine if you should include your Social Security benefits in your plan.
Investment Information
If you're like many people, you have a variety of accounts – savings, IRAs, CDs, annuities. Some might have restrictions or requirements on withdrawals, and some, like annuities, might have options to turn your account into a guaranteed income stream. Include account balances and information about how each account works, along with any options or restrictions. This information will help your planner develop a distribution strategy that minimizes expenses and taxes.
Insurance Information
Having proper insurance is a key component of a successful retirement. During retirement you will most likely receive health benefits from multiple sources – a former employer, Medicare, a Medicare supplement policy or a long-term care policy. If you already have these in place or information on them, be sure to include benefit summaries and policies. Many people also have life insurance policies slated to replace their income in the event of death or for estate planning purposes. If you have these in place, include current copies of your policies. Also, include policies related to car and homeowner's or renter's insurance.
Miscellaneous Information
A variety of other pieces of information are helpful to your retirement planner. These include when you want to retire, where you want to live and how you want to spend your retirement, as well as any plans you have to work part time, or start a business. Include information about any debts you owe, copies of your tax returns, a list of your beneficiaries for insurance policies and retirement plans, and estate planning documents such wills and trusts.
References
Writer Bio
Based in Atlanta, Patricia Stallworth has been writing finance-related articles since 1999. She is the author of several books including "Minding Your Money," which was featured in the Wealth Building series in "Black Enterprise" magazine. She has a MBA in finance and a BS in education.