How to Endorse a Savings Bond for a Minor Child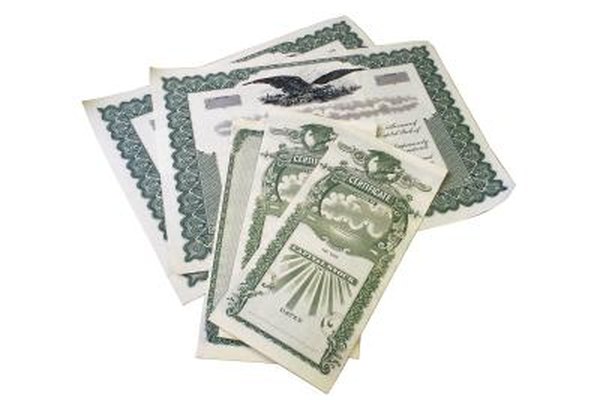 Purchasing a savings bond for a child is an investment in his future. As the child grows, so does the value of the savings bond. When you purchase a savings bond for a minor child, the bond is typically issued under the child's name and Social Security number. In some cases, a custodian can cash a child savings bond, but to do so, you must be the parent with whom the child resides or a legal guardian.
Step

1
Visit a bank or financial institution, preferably one with which you have previously established a relationship. Banks are not required to cash savings bonds but are more likely to cash one if you have an account with the institution. If you do not have a relationship with a bank, call first to make sure it will cash the bond. You will most likely have to provide a driver's license or state ID for identification purposes.
Step

2
Write a short statement on the back of the bond expressing that you are the child's legal parent or guardian. Include the child's name, age and indicate the child is too young to make the request himself.
Step

3
Sign your name, write "on behalf of" and write the child's name.
Step

4
Turn the bond over and verify that the child's Social Security number is listed. If the Social Security number is missing, write the number below the endorsement.
Step

5
Verify the mailing address on the front of the savings bond. If the address is incorrect, write the correct address on the back of the bond.
Step

6
Present the bond to the bank teller or cashier, who will verify the bond's value and give you the cash.
References
Resources
Tips
If the bank refuses to cash the bond, you can endorse it using the same method and mail it to your district Federal Reserve Bank Savings Bond Processing Center.
You can only cash Savings Notes, Series E, Series EE and Series I at a financial institution or bank. If the bond is any other type, you must cash it through the Federal Reserve Bank.
Writer Bio
Angela M. Wheeland specializes in topics related to taxation, technology, gaming and criminal law. She has contributed to several websites and serves as the lead content editor for a construction-related website. Wheeland holds an Associate of Arts in accounting and criminal justice. She has owned and operated her own income tax-preparation business since 2006.