Estate Planning & Life Insurance for a Disabled Child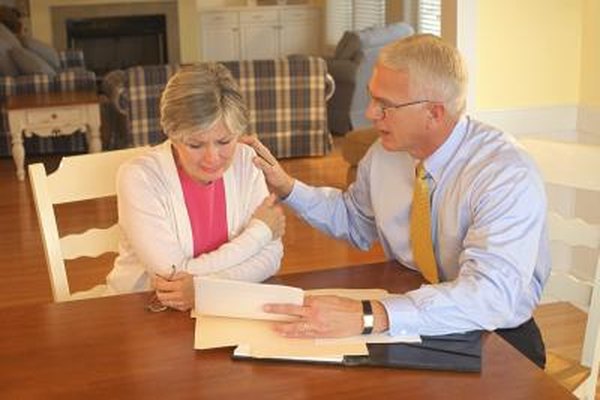 Parents often spend a great deal of time and expense trying to meet the present and future needs of their disabled child. Life insurance is one way parents can fund a special needs trust to provide for their disabled child after they die. Parents can obtain life insurance policies for themselves and name the special needs trust as the beneficiary. Life insurance professionals can help parents select the right policy to meet their estate planning goals.
Life Insurance for Parents
Parents often use life insurance policies to provide for their disabled child when they are no longer around. There are distinct advantages to selecting a universal life policy over a whole life or term policy. Universal life policies are designed to maximize the death benefit while minimizing the cash value. If the parents do not have a significant estate, they would be co-owners of the policy and name the special needs trust as the beneficiary. If they will have a significant estate, they should name the disabled child's special needs trust as the owner to avoid depleting the proceeds through future estate taxation.
Life Insurance for the Disabled Child
Getting a life insurance policy for a disabled child can be difficult if not impossible, especially if the child's disability is severe. The premiums can be expensive and outweigh the policy's benefits. However, parents can obtain life insurance for their disabled child by adding a rider to their existing life insurance policy that will cover the child with term insurance until she reaches the age of 25. Many employer-sponsored life insurance policies will continue providing coverage for disabled children after the child turns 25.
Parents' Supplemental Life Insurance Policy
Parents can elect to take out a supplemental life insurance policy to provide additional benefits to their disabled child when they die. Supplemental policies are inexpensive because they often use term life insurance instead of whole life to keep the premiums low. Coverage for the disabled child may end when the child turns 25 unless his parent's employer has elected to extend the insurance coverage.
Establish a Special Needs Trust
A special needs trust can hold the life insurance proceeds for the disabled child's benefit. The trust must be drafted so government programs do not consider the life insurance proceeds as qualifying income. Under 2013 rules, a disabled child must have monthly assets of $2,000 or less to qualify for Supplemental Security Income, Social Security Disability Insurance, Medicaid, Medicare, subsidized housing and vocational rehabilitation benefits. These benefits might be essential to a special needs child once her parents have died. A special needs trust funded by the disabled child's parents or a third party does not have to reimburse Medicaid for benefits received under that program.
References
Writer Bio
Based in St. Petersburg, Fla., Karen Rogers covers the financial markets for several online publications. She received a bachelor's degree in business administration from the University of South Florida.