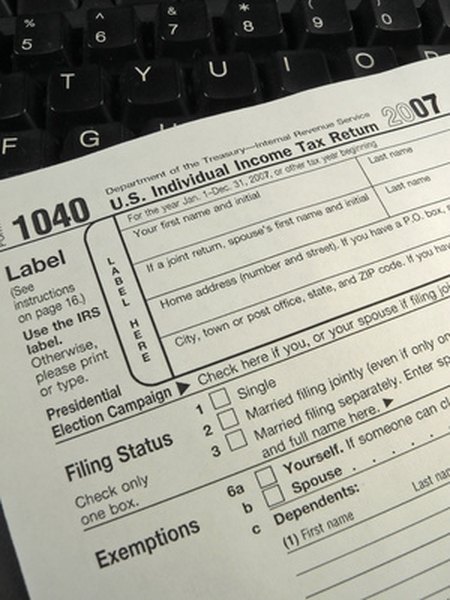 AGI, short for adjusted gross income, represents your gross income minus adjustments to that income. Knowing your AGI not only helps you estimate your tax bill, but it also helps you determine your eligibility to claim other itemized tax deductions. When you estimate your AGI, you can adjust your tax planning so that you can take full advantage of tax deductions. For example, your charitable contributions deduction cannot exceed 50 percent of your AGI.
Step

1
Estimate your total taxable income for the year. Your taxable income includes wages, net self-employment income, interest, dividends, capital gains, unemployment compensation and other miscellaneous income. For example, if you have a $75,000 salary, $3,000 in taxable interest and $5,000 in capital gains, your total taxable income is $83,000.
Step

2
Estimate your total adjustments to income. Adjustments to income are tax deductions you can take without itemizing your deduction. These deductions include traditional IRA contributions, contributions to health savings accounts, moving expenses, student loan interest and the tuition and fees deduction. For example, if you made a $5,000 deductible contribution to your traditional IRA and paid $1,000 in student loan interest, your total adjustments to income equal $6,000.
Step

3
Subtract your adjustments to income from your taxable income to estimate your AGI. In this example, subtract $6,000 in adjustments from $83,000 in taxable income to estimate your AGI to be $77,000.