Why Does My Financial Planner Need a Broker-Dealer?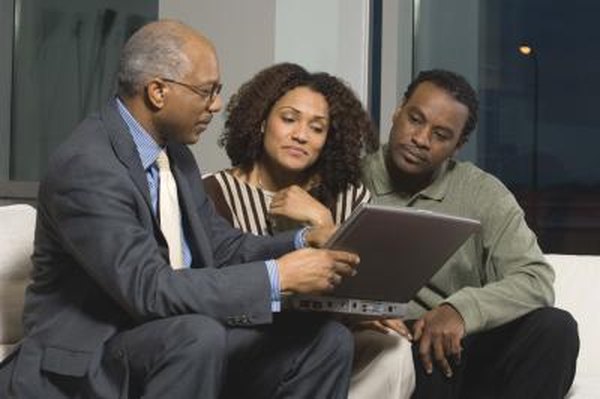 A financial planner needs to wear many hats as she advises clients about insurance, investments, budgeting, retirement and estate planning. To put plans into action, many planners also sell investment and insurance products, and these services require additional licenses. A financial planner or investment adviser must be registered with a broker-dealer to be able to buy or sell investments for clients.
Financial Planner Designation
The financial planner designation means the adviser has met certain knowledge and experience requirements to use the designation. Financial planners typically come from another type of financial work, such as accountants, insurance agents or investment advisers. The financial planner title or designation is not a license that allows the sales of products needed to complete a plan. If the planner wants to also directly assist clients with investments and/or insurance products, she must have or obtain the appropriate licenses.
Broker-Dealer Firms
A broker-dealer is a business that is regulated and licensed under Securities and Exchange Commission rules to buy and sell securities for its own accounts and for customers. If you have a stock brokerage account, the company where you have the account is -- in securities terms -- a broker-dealer. Any individual who wants to work as a stock broker or investment adviser must be employed by or registered with a broker-dealer. The B-D firm handles the trades an adviser places for his customers.
Registered Representative
Someone who is licensed to sell securities such as stocks, bonds and mutual funds is referred to as a registered representative. You would call this person your stock broker or investment adviser. To function as a registered rep, an adviser must be registered through a registered broker-dealer. The laws governing investment sales require both businesses and individuals to be licensed. If an investment adviser is not registered through a broker-dealer, there is no avenue for that adviser to place investment trades for clients.
Handling Client Investments
A financial planner who handles client investments must also be an SEC-registered representative licensed through a broker-dealer. If you work with a planner, your investments will be held in an account maintained by the broker-dealer. There are B-D firms that allow independent registered advisers, such as financial planners, to work on their own and use the services provided by the broker-dealer. The planner as a registered representative must abide by all securities laws and rules when helping clients with investments.
References
Writer Bio
Tim Plaehn has been writing financial, investment and trading articles and blogs since 2007. His work has appeared online at Seeking Alpha, Marketwatch.com and various other websites. Plaehn has a bachelor's degree in mathematics from the U.S. Air Force Academy.