How to Financially Help Your Adult Children With Their Home Investments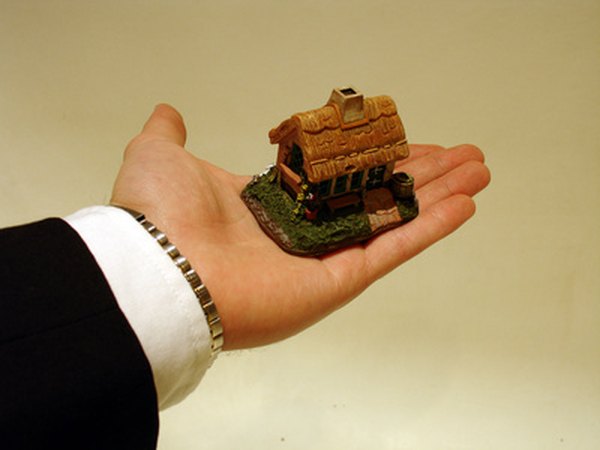 Your offspring may not be old enough or ambitious enough to buy a home at the moment, but fast-forward a few years to a time when your adult child may ask you for help investing in property. Whether you say yes or no is up to you, but if you decide to help, a contract between the two of you can make for more pleasant Thanksgivings at your dinner table.
Help Adult Children With Wisdom First
The first step in helping your adult child invest in real estate — whether on his dime or with your help — is to sit him down and share your wisdom. Dig up war stories you lived through, plus those of friends and relatives, so he understands the many aspects of this long-term financial obligation. Once you have your say, step back and relinquish control of the investment. Times have changed. What your child sees as a terrific value could look like a bad bet to you, but if you've done all you can to make your case, cross your fingers and smile.
Help Adult Children With Resources
Whether you're nothing more than an observer, or you're giving your adult child a cash gift or loan, turn him on to at least one reliable resource that you can trust — a Realtor, banker or lender — and then step back and wait. Home investment is emotional business, thus a voice of reason in the person of someone representing your best wishes for a successful home investment gives you a dog in the game without making it seem as though you're trying to force decisions on your child. The hard part is stepping back after your adult child has done as you asked.
To Help or Not to Help, That Is the Question
If you think that the "Can I borrow some money to buy a condo?" question is about to be asked at your weekly meet-up because you know your child is shopping for real estate, be prepared with an answer before you meet up. "The first rule of thumb is that parents should never get financially involved with their adult offspring unless they are adequately prepared to address their own needs and pending retirement, which may not be far down the road," says Guy Penn, principal and founder of G.M. Penn Wealth Management in O'Fallon, Mo. This philosophy is implicit in any financial transaction, but when it comes to family investment deals, there's so much more on the line.
Help by Administering Tough Love, if Necessary
Determine whether you're hoping to win over your child's affections, play out an old tit-for-tat dispute or otherwise seek to manipulate an adult child by handing out a loan or gift, whether you can or can't afford to do so. Loan or give investment money to an adult child only if you're confident the relationship won't suffer from this monetary exchange down the road. This goes for co-signing a loan, too. If you're not confident that your adult child is going to make his payments and, in doing so, ruin your excellent credit scores, just say no.
When to Say Yes, I'll Help
Assuming the property is a steal, your adult child's credit is good, she took your advice, sought outside counsel and is convinced the purchase makes good financial and emotional sense, saying yes makes sense. Of course, you have several fiscal options when you say yes to backing the investment. "Lenders want to know if the money is a gift because if the parents are treating it as a loan, it will be considered a second loan on the home," says Dan Kruse, broker and president of Century 21 Affiliated in Madison, Wis. You can give your adult child a tax-free gift of up to $13,000 per parent each year, so if you can afford to write that check or are willing to put your credit on the line, just say yes.
Help by Thinking Creatively
Every shared investment relationship is unique, so benefit yourself by thinking creatively. Buy the property and rent it to your adult child with this stipulation: make timely payments for a year, then sell it to him for a buck. Parent and child can also enter into an equity-sharing agreement: You and your adult child invest in the house as tenants in common. He gets interest and tax credits; you declare rental income and get some write-offs, too. Finally, consider real estate broker Rick Voorhies' assurances: Parents don't wind up as co-signers on their kids' mortgages for long, he notes. "It's a temporary thing for a parent, not a 30-year commitment."
References
Writer Bio
Based in Chicago, Gail Cohen has been a professional writer for more than 30 years. She has authored and co-authored 14 books and penned hundreds of articles in consumer and trade publications, including the Illinois-based "Daily Herald" newspaper. Her newest book, "The Christmas Quilt," was published in December 2011.