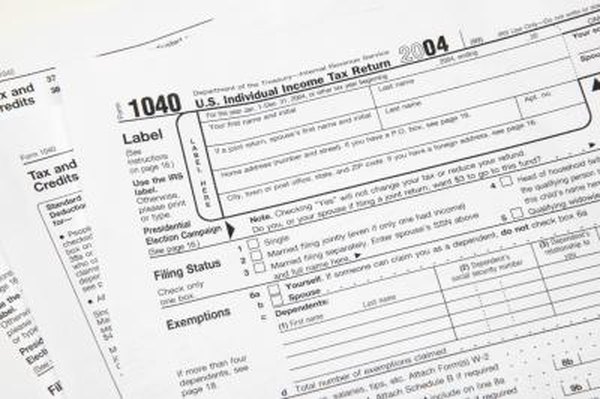 If you pay a service provider such as a housekeeper, babysitter, attorney or landscaper, you may be required to report the payment to the Internal Revenue Service on Form 1099 at the end of the year. Form 1099 is also used to report distributions from retirement plans and IRAs, dividends or interest earned through investments and royalties paid on artistic works. The IRS uses 1099 forms to verify the income listed on a taxpayer's annual return.
Types
The type of 1099 form you use depends on the type of payment you are reporting. To report dividends or interest, use Form 1099-DIV or 1099-INT, respectively. List pension and IRA distributions on 1099-R and distributions from health savings accounts on 1099-SA. Payments to independent contractors, rents, professional service fees and all other unclassified payments should be reported on Form 1099-MISC.
Amount
You are required to report all payments made to lawyers, fishing boat crew members and payees who are subject to backup withholding. Royalties, substitute dividends and tax-exempt interest must be reported if the yearly total exceeds $10. All other payments must be reported if they exceed $600 for a single payee.
Time Frame
You must distribute the payees' copies of Form 1099 by January 31 of the year following the payments. Keep Copy A of each form to file with the IRS along with a Form 1096 transmittal sheet. Use Form 1096 to report the total payments made during the tax year and the number of 1099 forms you are filing. You must send Form 1096 and Copy A of the Form 1099 to the IRS by February 28. If you are submitting more than 250 forms, you must file electronically.
Employees vs. Independent Contractors
The level of control you have over the payee's work determines whether you may treat him as an independent contractor or an employee. If the payee is considered an employee, you must also pay Social Security and Medicare taxes and report his income on a W-2 form. Form 1099 may only be used to report payments to independent contractors. If you restrict the time or place in which the payee may perform the required tasks, the IRS is likely to consider that an employment relationship and not an agreement with an independent contractor.
Penalties
If you do not file Form 1096 and the IRS copies of Form 1099 within 30 days of the due date, you must pay a penalty of $15 per form up to a maximum of $25,000. If you file between April 1 and August 1, you must pay $30 per form up to a maximum of $50,000. The late fee increases to $50 per form and the cap rises to $100,000 if you file the forms after August 1.
Photo Credits
Creatas/Creatas/Getty Images