What Are the Functions of Homeowners Insurance?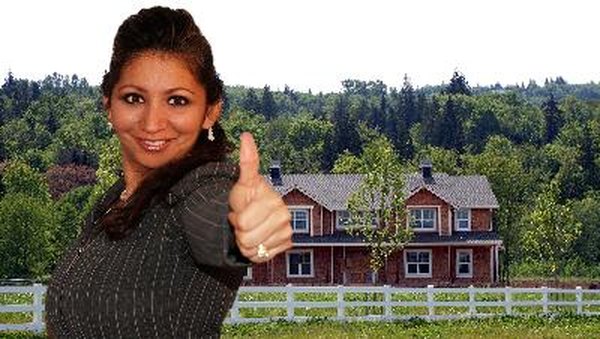 Homeowners insurance protects you against a variety of risks that come with home ownership. The benefits are designed to cover your home's structure, your personal property, the cost of living arrangements in case of damage to your home and certain liabilities you may incur to others relating to your home. It doesn't cover every kind of risk, though. For example, it doesn't cover the risk of title defects that could subject your home's ownership to legal challenges.
Repairing Structural Damage
Since homeowners insurance covers the risk of extraordinarily destructive events such as fires and tornadoes, you might submit claim to allow you to either repair or rebuild your home. Many lenders require you to purchase at least enough homeowners insurance to cover the value of the mortgage. In any case, you need enough insurance to cover the cost of completely rebuilding your home. The purchase price of your home, however, is not a good indicator of how much it might cost to rebuild it because costs might increase over time. Some policies exclude structural damage due to particularly catastrophic events such as earthquakes and hurricanes. Other policies offer coverage for these risks only at a higher cost than a standard policy.
Replacing Personal Property
Most homeowners insurance policies cover the value of personal possessions, such as jewelry, that you keep at home. Coverage is typically limited to half or three-quarters of the value of the coverage of the structure of the home. You are covered regardless of whether you lose these items in a natural disaster or a burglary. You have a choice — you can purchase coverage for the actual cash value of your belongings, or for the cost of replacing them. Typically, replacement value coverage is higher — and costs more — because the value of your claim is proportional to the cost of purchasing a new item, rather than reimbursing you for the value of a used item.
Paying For Alternative Living Arrangements
If your home is destroyed or damaged severely enough to cause you to have to temporarily move out, most homeowners policies cover your extra expenses. These expenses include hotel bills, restaurant meals and even lost rent if you board a tenant who moves out because of the damage. Coverage may be limited by a maximum dollar amount, or it may be limited by a maximum amount of time you spend living outside your home.
Reimbursing You For Third-Party Liability
You may be subject to legal liability arising out of your use of your home. A dangerous condition, for example, might injure a guest who then sues you for personal injury. Homeowners insurance covers your legal expenses including court costs, attorney's fees and the cost of paying any judgment against you. Your policy may exclude coverage, however, for legal expenses arising from injuries intentionally inflicted on another by you or a member of your family. Many companies offer additional policies offering higher coverage limits for an additional premium.
References
Writer Bio
David Carnes has been a full-time writer since 1998 and has published two full-length novels. He spends much of his time in various Asian countries and is fluent in Mandarin Chinese. He earned a Juris Doctorate from the University of Kentucky College of Law.