What Are the Fundamentals Needed in a Homeowners Insurance Policy?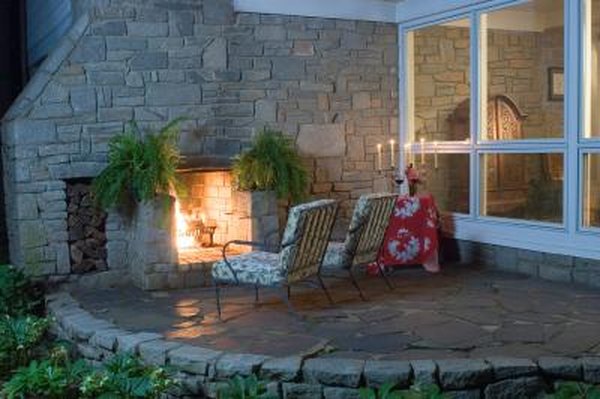 Homeowners insurance is one of a few standard types of insurance protection most homeowners carry. It generally includes coverage for damage or destruction of your property, loss of valuables and liability for accidents that impact other people. You need for homeowners insurance for personal financial security as well as to meet bank requirements for protection of the lender's investment when you have a mortgage.
Total Loss
The most significant fundamental need in a homeowners insurance policy from a dollars-and-cents perspective is replacement coverage. This protection covers replacement of your home in the event of a total loss. Typically, if you lose your home to fire or natural disaster, your replacement coverage pays for a rebuild to original form. You need to discuss the right level of coverage with your agent, though. Replacement benefits are usually set above market value to adjust for inflation in the costs for materials and labor.
Adequate Valuables Benefits
Contents insurance is another common fundamental category of homeowners insurance. Again, of critical importance is getting the right amount of protection. Contents insurance covers the cost of personal items in your home. People who keep expensive jewelry, antiques or high-end electronics at home need to work out an adequate estimate of value. In many cases, agents do an estimate based on rooms and house size, in lieu of a specific listing of items. The key is to make sure that, if you are robbed, your insurance covers the cost of the items.
Liability
Standard home liability coverage is $100,000, though some providers recommend up to $300,000 for policyholders, according to TD Insurance . This means that your policy pays up to $100,000 in benefits if someone is injured or suffers property damage on your property. This insurance helps pay for legal costs and medical expenses of others. If you have a pool or other more hazardous features to your home, you might consider a higher level of protection. Major injuries or death can often lead to liability beyond standard levels. You can increase your limits or get a separate umbrella policy for stronger protection. A $1 million to $2 million personal liability plan usually costs several hundred dollars per year.
Other Coverage
Building, contents and liability coverage are the most basic, fundamental needs for a thorough home insurance plan. There are some additional items you might consider based on your situation and desire for protection. Coverage varies, but many plans pay benefits for rental or hotel stays when you have to wait for your property to be rebuilt. You can also sometimes add riders to your policy for home-based business protection, such as if you operate an in-home daycare.
References
Writer Bio
Neil Kokemuller has been an active business, finance and education writer and content media website developer since 2007. He has been a college marketing professor since 2004. Kokemuller has additional professional experience in marketing, retail and small business. He holds a Master of Business Administration from Iowa State University.