What Is a Good Source for Stock Market Projections?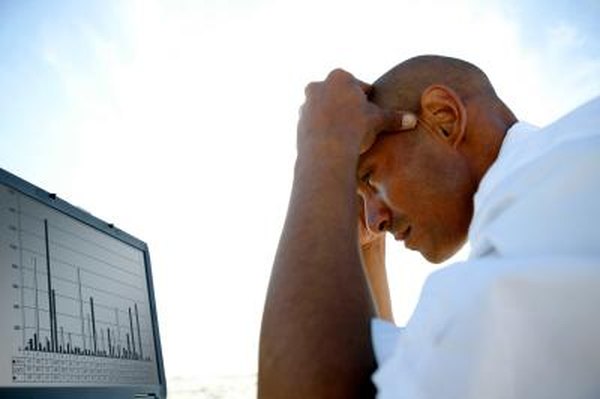 National daily newspapers provide excellent coverage of the stock market, some coverage relating to current market activity and some analyzing probable stock market trends. Economists disagree about how useful this information about trends is for an individual investor. In general, broad projections may be useful. Highly specific projections of market movements, however, may be unreliable.
"The Wall Street Journal"
"The Wall Street Journal" and its online affiliate, "MarketWatch," provide abundant daily commentary on general market trends. Its articles interpret the likely effect of political, military, social and economic activities on the market. "Barron's," a weekly newspaper affiliated with "The Wall Street Journal," also publishes articles on market trends. The "WSJ" and the online version of Barron's also provide daily market updates.
"Investor's Business Daily"
The other major business daily with extensive market coverage is the "Investor's Business Daily," and its online site "Investors." Its market coverage emphasizes price projections based on a variety of data related to stock momentum, such as recent share accumulation and price increase. While momentum investing has many proponents, momentum-based projections in "Investor's Business Daily," are not infallible. An academic study comparing IBD's projections with stock market results shows that in the month following a positive projection in IBD, stocks are essentially flat, with zero gain. IBD's 40 top picks, according to the study, underperform the market in the year following publication of the picks.
"The New York Times"
The financial section of "The New York Times" provides coverage similar to coverage in "The Wall Street Journal," with articles analyzing the market by Floyd Norris and others, including Nobel Prize-winning economist Paul Krugman. Reading articles in both the "Times" and the "Journal" provides a useful balance. The "Times" skews somewhat left, with relatively favorable coverage of the Affordable Care Act's probable effect on the market, for example, while the "WSJ" skews somewhat right, with articles proposing ways the health law may reduce future returns on investment.
Sites With Detailed Market Projections
All three of the major dailies with extensive financial coverage contain articles proposing in greater or lesser degree the probable future of specific stocks and of the market overall. All of this information is useful for traders and investors. But these publications do not propose specific price increases or declines by a particular time. A lot of academic research concludes, in fact, that achieving this kind of specific result is impossible. Some online websites, however, propose exactly this kind of specific projection, often available with a payment. But if you had the kind of insight into the stock market that allowed you to accurately project market prices at specific times in the future, there would be little reason to market the information to a relatively limited clientele in exchange for relatively small amounts of money. Instead, you'd reap the ample rewards of this uncanny ability by trading on your own behalf.
References
Writer Bio
I am a retired Registered Investment Advisor with 12 years experience as head of an investment management firm. I also have a Ph.D. in English and have written more than 4,000 articles for regional and national publications.