Grants for Teachers to Pay Off Student Loans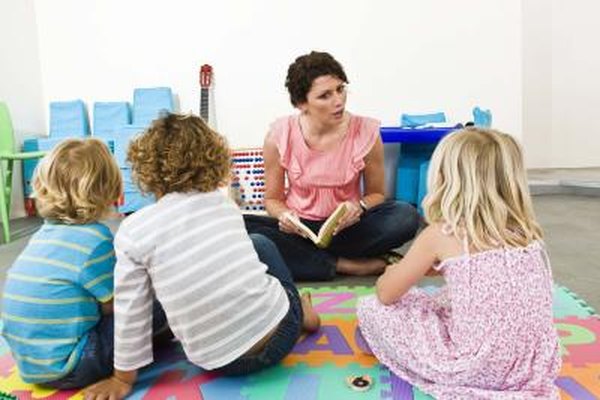 American students are borrowing more money for college. From the 2006-07 school year to the 2011-2012 school year, the average total borrowing for graduate students rose from $15,951 to $17,453 (in 2011 dollars), according to the College Board. It rose from $5,335 to $5,540 for undergraduates. Fortunately, several grants exist to help teachers pay off their federal student loans.
Federal Forgiveness Programs
The Teacher Loan Forgiveness program provides forgiveness for up to $17,500 for direct loans or Federal Family Education Loans if you teach for 5 years in schools identified by the Department of Education that reach low-income students. To qualify, a teacher must have at least a bachelor's degree, have passed state certification or knowledge tests and not be currently in default on the loans. A similar program exists for those with Perkins loans. Under that program, a loan may be canceled if you teach in a low-income school, or as a special education teacher or teacher of any subject deemed to have a teacher shortage. You don't need to be certified, but your school must consider you a full-time professional with benefits. Cancellation is in increments beginning after your first year of teaching through the end of your fifth year.
Volunteer Programs
Help for repaying loans also are available through volunteerism. Two full-time volunteer programs are Americorps and the Peace Corps. Americorps typically provides $5,550 toward repaying loans to those who complete a year of service. Americorps has a special program for teachers, known as Teach for America, which provides a stipend and $11,100 toward loan repayment for a two-year commitment to teach in an impoverished region. Perkins loan participants who serve in the Peace Corps are eligible for a partial cancellation benefit of 15 percent for 1 year of service up to 70 percent for 4 years. The Peace Corps also offers deferment of loan payments on federal programs during service. Many part-time local volunteer programs also exist for those who want to keep their day job. One example is the SponsorChange.Org program in Pittsburgh, which provides donor-funded stipends to pay off loans.
TEACH Grants
A Teacher Education Assistance for College and Higher Education Grant enables you to earn up to $4,000 a year of educational aid while you are in college, thus helping you avoid debt. To receive the money, you commit to teaching for 4 years in a low-income school and in a high-need field, such as math, science or a foreign-language. If you fail to meet your commitment, however, the grant converts into a Stafford Loan, which you must repay.
Pay As You Earn
If you don't qualify for a grant, the pay-as-you-earn program can help you keep payments affordable. Direct federal loans, except direct PLUS loans for parents or direct consolidation loans that paid off PLUS loans, are eligible. To qualify, you must have borrowed the money after Oct 1, 2007 and have an income too low for other repayment plans to be affordable. Payments are 10 percent of discretionary income, and if that isn't sufficient to make your interest payments, the government will help subsidize this for up to 3 years. As you earn more, your payment increases. If you've met the repayment terms, any money still owed after 20 years will be forgiven.
References
Writer Bio
Randi Hicks Rowe is a former journalist, public relations professional and executive in a Fortune 500 company, and currently a formation minister in the Episcopal Church. She has been published in Security Management, American Indian Report and Tech Republic.She has a bachelor's in communications, a master of arts in Christian education and a master of business administration.