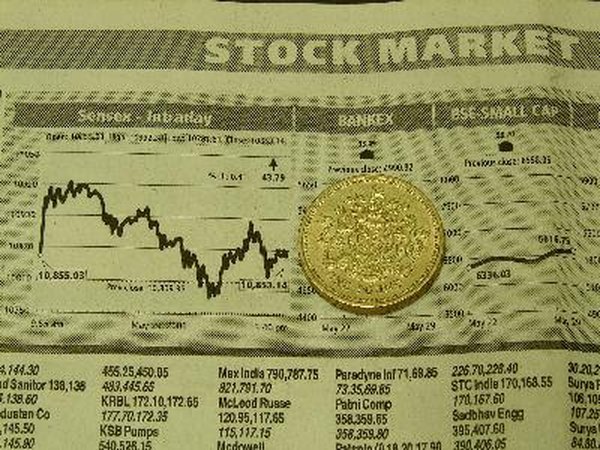 Stock markets are regulated forums that bring together individual and institutional investors with businesses that need capital. These markets play an important role in the retirement plans of citizens of developed and emerging economies. Stock exchanges work with national and international regulatory authorities to ensure transparency and protect participants from abusive trading practices.
North America
According to the World Federation of Exchanges' 2011 report on market highlights, the top two stock markets in terms of value of shares traded were the New York Stock Exchange and Nasdaq. The NYSE, as the world's largest stock market, is the preferred listing venue for thousands of American and foreign companies. The Dow Jones industrial average, S&P 500 and Nasdaq-100 are closely followed market indexes, which track baskets of stocks listed on these two major markets. These indexes often serve as a proxy for the U.S. economy, which has significant influence on other major world economies. The other two important stock markets are the Toronto Stock Exchange, which is Canada's largest stock market, and the Mexican Bolsa, which is the only stock market in Mexico.
Asia
According to the same 2011 report, the next three largest stock markets in terms of value of shares traded were the Tokyo stock exchange, followed by the two Chinese stock markets of Shanghai and Shenzhen. These markets reflect the growing importance of Asia -- and especially China -- in the new millennium. The Tokyo stock market holds the unique position of being the first market that starts trading when it is still evening in New York. Major market movements in Tokyo often ripple through other major markets in Asia and Europe before reaching New York next morning, serving to underscore the inextricably linked nature of the global economy.
Europe
London and Frankfurt are home to two of the major European stock exchanges. London is widely regarded as the financial capital of Europe, while Frankfurt is the major financial center of Germany and the home of the European Central Bank. The United Kingdom is one of the largest economies in Europe and London serves as a financial bridge between Europe and North America. Germany is the largest economy in the eurozone, which is the group of countries that share the euro as the common currency. Paris, Milan and Madrid are home to other important European stock exchanges.
Other Markets
The Sao Paulo and Johannesburg stock exchanges, which are the largest in their respective regions, play an important role in the efficient allocation of capital, including the facilitation of foreign capital investment. Information technology has also facilitated the creation of electronic communication networks, which allow primarily institutional investors to trade around the clock over secure servers.