Will Insurance Cover the Damage If My Car Just Got Flooded?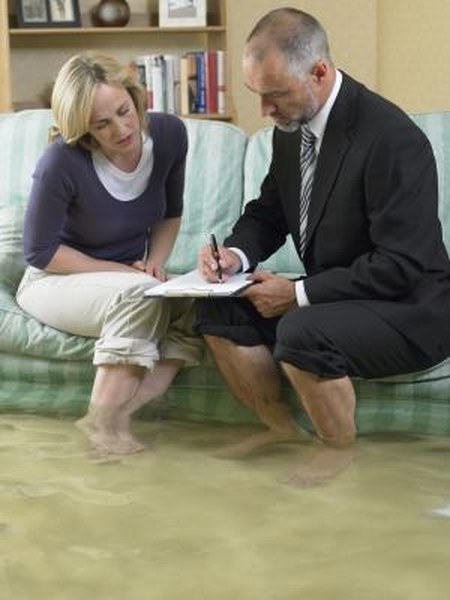 You must carry a minimum level of liability auto insurance before you can legally operate your car on most roads and highways, but this only covers you against financial loss if you cause damage to another person or their property. Optional collision insurance will pay to repair your car after an accident, but it won't protect you against other types of losses such as flooding. For that kind of coverage you need comprehensive insurance.
Comprehensive Insurance
Comprehensive auto insurance is optional coverage you can buy for an additional premium, usually less than $150 a year according to the CBS MoneyWatch website. It covers you against financial loss from events ranging from earthquakes and vandalism to hail and falling objects. This is the only type of insurance that will cover your car against loss from a flood.
Deductible
There is no deductible on liability insurance, but insurance companies sell comprehensive insurance with a deductible amount, typically from $100 to $300, according to the Insurance Information Institute. You can think of your deductible as your co-insurance. It is the amount you'll have to pay before the insurance company kicks in. You can reduce the cost of your premium by increasing the amount of your deductible, as this lowers the insurance company's risk.
Flood Damage
Flood damage to your car can be devastating, even if it doesn't look like much on the surface. This is particularly true if the damage is caused by salt water, which can have harmful effects on your car long after the flood has passed. Water can cause damage to your car's electrical system, corrode the body, affect the engine and mechanical parts, leave a musty smell and even breed mold. Even seemingly minor flood damage could result in an insurance adjuster declaring your car a total loss.
Considerations
Flood coverage is not part of traditional homeowner's insurance policies, but the federal government offers flood insurance to homeowners and renters through the National Flood Insurance Program. While such insurance covers the structure of your home and your personal possessions, cars are specifically excluded from coverage.
References
Writer Bio
Mike Parker is a full-time writer, publisher and independent businessman. His background includes a career as an investments broker with such NYSE member firms as Edward Jones & Company, AG Edwards & Sons and Dean Witter. He helped launch DiscoverCard as one of the company's first merchant sales reps.