How to Invest in a Direct Stock Purchase Plan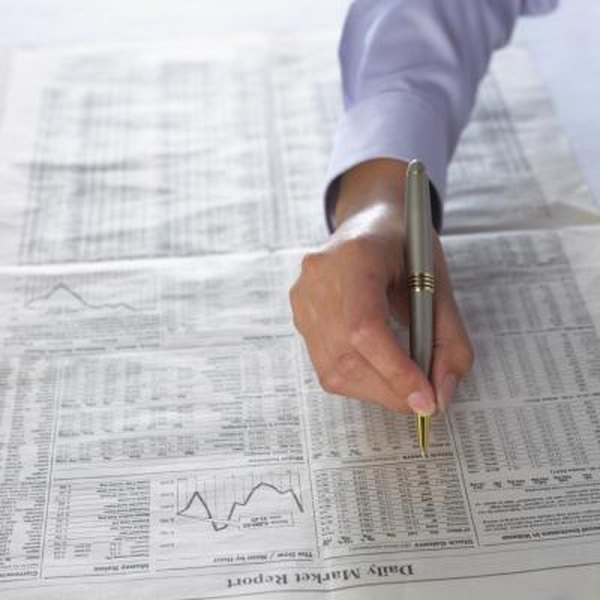 Direct stock purchase plans are an alternate way to buy shares of certain companies. Benefits of direct stock purchase plans include low or no fees, the ability to set up automatic periodic investments and automatic reinvestment of earned dividends. Individual companies set up direct purchase plans to allow investors to buy shares of stock in a company without going through a broker. Your job with direct stock purchase plans is to research and select which stocks you want to buy using one or more of these plans.
Step

1
Determine whether the company in which you want to invest offers a direct stock purchase plan. The investor relations pages of the company's website will provide information on the direct purchase plan if one is offered. Plan information might be found under "shareholder services" or another similar tab on the website.
Step

2
Follow the links from the investor relations pages to the plan enrollment information. Most companies offer online enrollment for their direct purchase plans, and most companies use a third-party company to administer the plans.
Step

3
Review the fees, minimum initial investment amount and subsequent investment minimums of the direct stock purchase plan. This is the point where you decide if the specific direct purchase plan meets your investment criteria or if you continue your search for other direct stock purchase plans.
Step

4
Complete the online direct purchase plan enrollment, including the set-up of Automated Clearing House (ACH) withdrawals from your bank account. Indicate the size of your initial investment amount and the amount for automatic future investments. Your direct stock purchase plan will be active as soon as the ACH setup is confirmed by your bank.
References
Tips
The administration companies that handle direct stock purchase plans maintain online lists of the plans they cover. You can use these lists to find more direct purchase plans and enroll directly from the administrator website.
ComputerShare and American Stock Transfer & Trust Company are the two largest plan administrators with the biggest lists of direct purchase plans.
Each company determines the details of its own direct purchase plan, so compare fees and investment amounts carefully.
Direct stock purchase plans and dividend reinvestment plans (DRIPs) are very similar. The difference is that a true DRIP plan requires you to own at least one share of the company's stock before you can enroll.
Writer Bio
Tim Plaehn has been writing financial, investment and trading articles and blogs since 2007. His work has appeared online at Seeking Alpha, Marketwatch.com and various other websites. Plaehn has a bachelor's degree in mathematics from the U.S. Air Force Academy.