How to Invest in Dow Jones Select Dividend Index Fund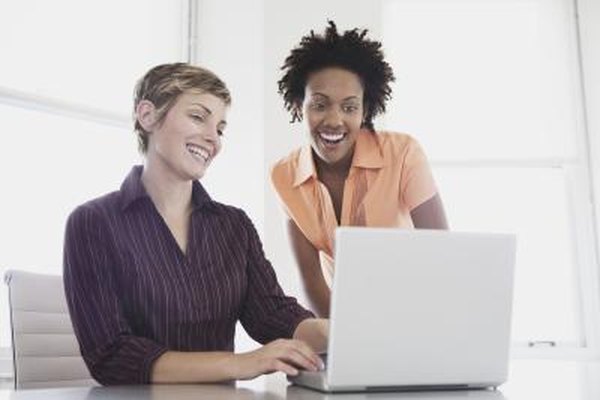 The Dow Jones Select Dividend Index Fund is an exchange traded fund -- ETF -- which invests to match the results of the Dow Jones U.S. Select Dividend Index. For the index, the Dow Jones Company chooses 100 stocks based on dividend yield, dividend growth rate, payout ratio and the trading activity of the stock. As a result the stocks in the index and fund are large companies with above average and growing dividends.
Step

1
Open and deposit money into a stock brokerage account if you currently do not have an account. Online discount stock brokers allow you to quickly set up and fund an account. If you do not have a broker in mind, Smart Money magazine publishes -- online and in the magazine -- an annual review of discount stock brokers. The article may help you select a broker.
Step

2
Look up the current share price of the Dow Jones Select Dividend Index Fund using your brokerage account quote screen and the fund's stock symbol, which is DVY. All buying and selling through an online brokerage system is accomplished using stock symbols.
Step

3
Calculate the number of shares to buy, dividing your investment amount by the current DVY share price. With ETF investing you must buy whole shares, so round off your results to the next highest or lowest whole share.
Step

4
Buy the shares of DVY using the stock trade screen of your online brokerage account. ETF shares are bought and sold in the same manner as stock shares. You enter the stock symbol and the number of shares to buy and place the order. The purchased DVY shares will show in your account summary in a few seconds.
References
Tips
Buy and sell stock or ETF shares only when the stock markets are open.
You will pay the broker's regular stock commission amount to buy or sell ETF shares, such as DVY shares.
The dividends earned from your investment in DVY will be credited to the cash balance of your online brokerage account. You can leave the money in the account, use it to make more investments or withdraw the money to your bank account.
Writer Bio
Tim Plaehn has been writing financial, investment and trading articles and blogs since 2007. His work has appeared online at Seeking Alpha, Marketwatch.com and various other websites. Plaehn has a bachelor's degree in mathematics from the U.S. Air Force Academy.