How to Invest Money in Music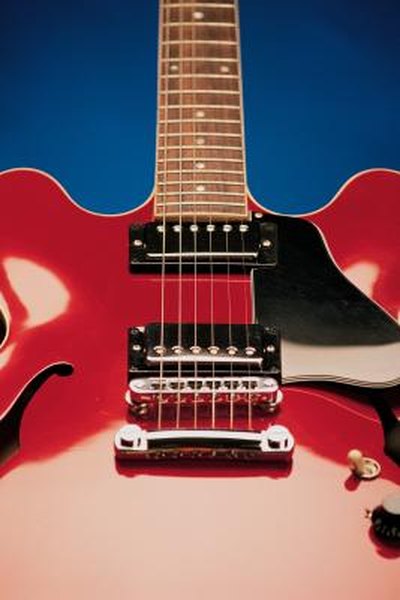 Music isn't just a hobby. It can also be a profitable pursuit, even if you can't carry tune, dance or strum a guitar. While being a rock impresario and investing in an upcoming band might be a bit risky for you, there are other ways to invest in the music industry and in its products.
Stocks and Funds
Many music companies are publicly traded. While record companies are frequently part of larger media conglomerates, purer plays are available. Baldwin pianos, Guitammer ButtKicker bass shakers, Singing Machine karaoke systems and Apogee digital audio equipment are all made by publicly traded companies. Mutual funds that invest in items that customers buy with discretionary income usually include music companies and media conglomerates, as well.
"Bowie Bonds"
David Bowie was one of the musicians to sell the value of his royalties as bonds on the investment market. Royalty-backed bonds have periodically hit the market, letting investors buy a chunk of the income from the sales of back catalogs from well-known musicians. These are part of a larger trend of issuing bonds with unique forms of collateral.
Music Collectibles
An investment in music doesn't have to be in the form of a financial vehicle. Musical collectibles can be a good place to park money on which you're willing to take some risk. At the higher end of the market, a Stradivarius violin isn't just a beautiful instrument. When the "Lady Blunt" violin sold in 2011 for almost $16 million, it achieved an annual return of more than 12 percent in the 40 years since its sale in 1971. At a lower entry price, records and posters are also collectible as are autographs and vintage electric guitars. All can go up in value over time.
Startups and Bands
You can also make more direct investments in the music industry. If you have the income and status to participate in private placements and venture capital opportunities, you can fund the next great music company. Today's music world -- where more bands are going direct to listeners through social media -- also creates opportunities for you to find a new band and support it. While many band-financing sites let you make donations rather than investments, the exposure that you can get can help find a band with whom you can make a more formal investment.
References
Writer Bio
Steve Lander has been a writer since 1996, with experience in the fields of financial services, real estate and technology. His work has appeared in trade publications such as the "Minnesota Real Estate Journal" and "Minnesota Multi-Housing Association Advocate." Lander holds a Bachelor of Arts in political science from Columbia University.