How to Invest the Money From the Sale of a Home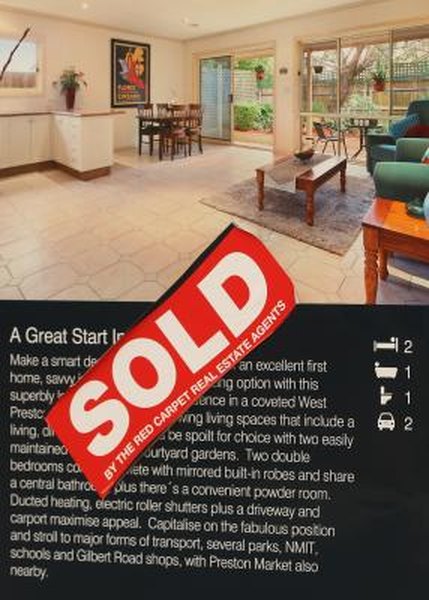 Investing money from the sale of your home presents a unique opportunity but also poses a risk. You have the opportunity to make an investment decision that may give you an income stream lasting a lifetime. If you have limited experience investing large amounts of money, however, you may make less than optimal investment decisions with the proceeds from the sale. You risk earning less than you could or even losing money.
Take a Deep Breath
Lottery winners provide good examples of what to avoid when you receive money in a lump sum. A "Business Insider" article titled "19 Lottery Winners Who Blew it All" is a depressing account of bad decisions, grand gestures and impulsive behavior that left the winners worse off than before. Closing a big sale that gives you a lot of cash is a wonderful opportunity, but it can also be emotionally unsettling. Financial advisers suggest that lottery winners retain as much of their previous lives as possible while they settle down and carefully appraise what the risks and rewards of their new financial situation really are. For you, this may mean putting the money in a safe place, such as short-term treasury bills, and taking a long deep breath before doing anything more.
Active or Passive Investment
Once you're ready to invest, decide whether you want to be an active or passive investor. Some investments are essentially passive. With the stock market, for example, spending time at the beginning to become an educated investor usually improves your results, but once you get up to speed, you may be able to spend as little as an hour or two a day monitoring your stock account. Other investments require active participation. If, for example, you decide to invest in rental real estate, you need to spend time selecting an appropriate property or properties and then managing and maintaining your holdings. A lot of successful real estate investors put in 60 to 80-hour weeks.
Discuss Your Plans
Once you've decided whether you want to be an active or passive investor, seek further advice from a reliable financial adviser, perhaps one who works on an hourly basis -- you may not need relatively more expensive ongoing advice. Note that "wealth manager" and "financial adviser" are just self-selected titles that have no underlying qualifications. Instead, seek the advice of a Registered Investment Advisor, who is licensed and has passed the required Financial Regulatory Authority exam. Discuss your aims with her and listen carefully to her advice, but remember that, finally, how you proceed is your decision. Your RIA is also qualified to advise you about making investment decisions that defer taxes. Over the long term, this can make a big difference.
Put Some Eggs in One Basket
It's difficult to know how well a certain course of action suits your talents and preferences until you undertake it. It's a good idea not to jump in all at once. If, for example, you and your adviser conclude that investing in rental real estate suits you best, invest first in a single property. If it doesn't work out, you'll still have at least a portion of the sales proceeds from your home left to go in a different direction. Consider leaving at least 90 percent of the money untouched for the first year.
References
Writer Bio
I am a retired Registered Investment Advisor with 12 years experience as head of an investment management firm. I also have a Ph.D. in English and have written more than 4,000 articles for regional and national publications.