How to Invest in Palm Oil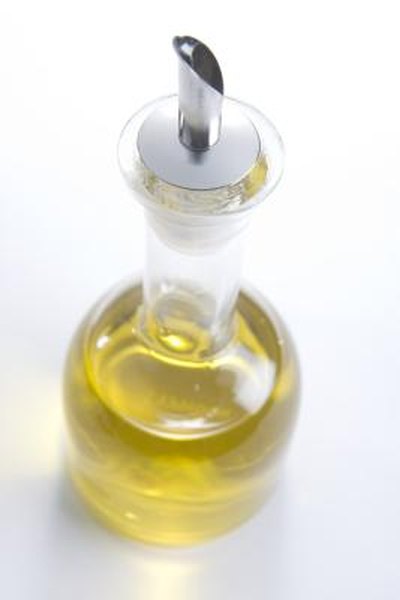 If you've taken a speculative interest in agricultural commodities, do some research into palm oil. Produced on plantations in Africa, Latin America and Southeast Asia, this commodity goes into a variety of food and household products, and is also a promising candidate as a biofuel. If demand continues to outstrip supply, palm oil futures and plantation stocks should offer investors a good return.
Production and Distribution
Indonesia and Malaysia together account for 85 percent of the world's palm oil production. Major buyers include food manufacturers, who use palm oil in everything from cheesecake to condensed milk to potato chips, as well as consumer goods companies such as Unilever, which add palm oil to soaps and detergents. Health concerns have also boosted the use of palm oil as a replacement for trans (unsaturated) fats, which many medical people consider detrimental to health.
Stock Investments
Investors can take part in the palm oil market by buying shares of plantation companies that grow, harvest and process this product. Plantations and holding companies trade on U.S. exchanges as well as stock markets in London, Singapore, Malaysia and Indonesia. Major companies in this sector include Golden Agri-Resources, London Sumatra, Sime Darby and Indofood, all of which are publicly traded companies. The basic measure of size in this industry is the "landbank," or the size of a company's land holdings; by this yardstick Golden Agri tops the sector with more than 600,000 hectares. U.S. companies invested in palm oil production include the multinational Cargill.
Futures
Palm oil futures trade on the Chicago Mercantile Exchange. The CME contract is denominated in dollars, with each contract representing 25 metric tons of palm oil. Trading hours are from 5 pm Sunday through 4 pm Friday, U.S. Central Time, with a one-hour daily halt from 4 to 5 pm. Before trading agricultural futures, you must open an approved trading account; trading is done on margin (borrowed money), and so is appropriate only for capital you can risk. The palm oil contract price is closely correlated with soybean futures and options, which are also listed on the CME.
Direct Investment
You can also make a direct investment into palm oil by buying land through an agent licensed in the producing country, such as Mitra Sawit in Indonesia or the Country Heights Grower Scheme in Malaysia. These agents capitalize on palm oil production among small independent operators and offer a competitive return against fixed-income investments such as government or corporate bonds. However, you must make a long-term commitment, and the investment is also subject to the risk of falling commodity prices, natural disasters, political turmoil and mismanagement. Always carry out thorough due diligence when considering foreign investments.
References
Writer Bio
Founder/president of the innovative reference publisher The Archive LLC, Tom Streissguth has been a self-employed business owner, independent bookseller and freelance author in the school/library market. Holding a bachelor's degree from Yale, Streissguth has published more than 100 works of history, biography, current affairs and geography for young readers.