How to Invest in Student Housing Property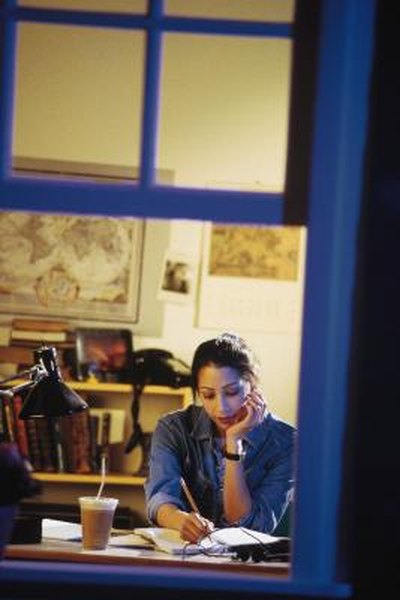 Investing in real estate can be a profitable enterprise. Buying student housing property generates income as tenants pay rent, while also allowing you to profit from a rising housing market. Student housing property investments are different from other rental properties in several ways you should account for before deciding to buy.
Selecting a Property
Choosing the right property is a key step in a good investment in student housing. Students often want to rent properties that are close to campus, or close to public transit centers. If there are multiple colleges in the area, consider which have growing enrollments, since this will translate to a higher demand for student housing. You'll be able to ask for a higher rent if your property is in a safe neighborhood and has curb appeal. Other amenities that attract homeowners, such as newer appliances and kitchen and bath upgrades, may have less impact on what students are willing to pay for short-term leases.
Financing
Options for financing an investment in student housing property depend on your financial situation, as well as the type of property you want to buy. A single-family or multi-family home may be affordable using only your savings or by taking a second mortgage on your own home. Larger multifamily units may require bank financing, which will require collateral. If you know other would-be investors, consider a joint venture in which you own the property jointly and share in the profits and expenses. As with any real estate purchase, consider the purchase price, closing costs and money needed for immediate improvements when determining the cost of financing.
Marketing
Once you acquire a student housing property you'll need to market it in order for your investment to pay off. Conventional local marketing will not be as effective as targeted marketing that reaches current and incoming students. Advertise through nearby colleges, most of which will sell ad space on websites or in student newspapers. Be prepared to implement your marketing plan often, since many student tenants move out when they graduate, leaving you with regular vacancies.
Management
As with any rental property, you must decide whether you'll manage your student housing property yourself or hire a manager. If you have time and an inclination for maintenance and small repairs, managing the property yourself can save money. Professional management will cost more but also leave you free to manage other investments or continue working your current job. If you live near a large college or university you may have multiple local options for managers specializing in student housing property.