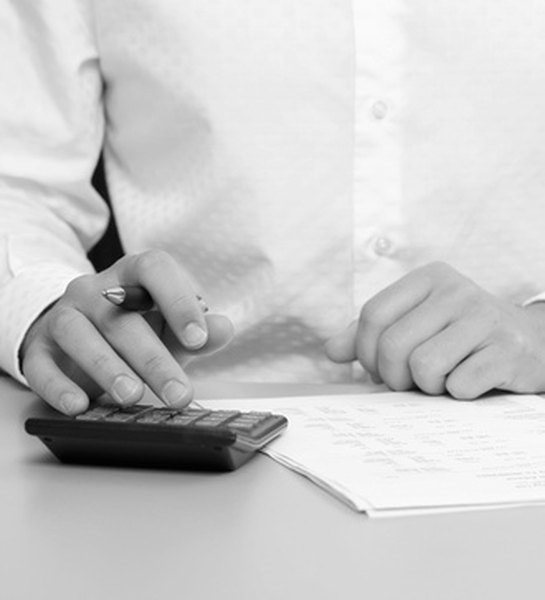 If you underpay your federal taxes, the Internal Revenue Service will assess penalties and interest. These penalties vary in severity, depending on the circumstances. In some cases, criminal penalties apply. If your debt remains unpaid, the IRS can place a tax lien on all of your property that cannot be discharged even by a bankruptcy court.
Failure to Pay Penalty
If you fail to pay your taxes on time, the IRS will assess a penalty of 0.5 percent of the overdue amount for each month or part of a month that the amount remains unpaid. The maximum penalty is 25 percent of the overdue amount. You can avoid the penalty altogether if you can show a good reason for not paying on time. Lack of money, however, is not considered a good reason.
Failure to File Penalty
If you don't file a tax return at all — and thereby underpay your taxes by 100 percent — the IRS will assess a failure to file penalty of 5 percent of the overdue amount for every month or part of a month in which the tax is not paid, up to a maximum of 25 percent. If your return is at least 60 days late, however, a minimum penalty of the lesser of $135 or 100 percent of the overdue amount will be assessed. The IRS will not assess both penalties at the same time. If both apply, it will subtract the failure to pay penalty from the failure to file penalty and assess only the amount that remains.
Accuracy Penalty
The IRS may assess an accuracy penalty of 20 percent of the overdue amount if you underestimate your tax burden through negligence or if you understate your tax burden by at least 10 percent or at least $5,000. This penalty is added to any other penalties that apply but will not be applied if you made a good-faith error or if there was reasonable cause for your understatement.
Fraudulent Returns
If you underpay your taxes as a result of a fraudulent statement on your tax return, or as a result of fraudulent actions such as concealing your assets, the IRS may assess a penalty of 15 percent of the overdue amount for every month or part of a month that the amount remains outstanding, up to a maximum of 75 percent.
Frivolous Returns
The IRS can assess an additional penalty of $500 if you underpay your taxes based on a "frivolous" return — a tax return that either doesn't include enough information to calculate the correct tax or that includes information that clearly shows that the tax bill that you calculated is incorrect. The frivolous return penalty applies only if your motivation was to interfere with the administration of tax laws.
Interest
The IRS will add interest charges for any delinquent amounts, including amounts added as penalties. Although the interest rate is redetermined every quarter, in the second quarter of 2012 the annual interest rate was equal to the federal short-term rate plus 3 percentage points.
Special Rules for Estimated Taxes
If you pay quarterly estimated taxes, as many self-employed taxpayers do, you may find that incorrect estimates caused you to underpay your taxes during the tax year. The IRS normally will not penalize you for this as long as you are caught up by April 15, and as long as your underpayment was less than $1,000 or no more than 10 percent of the total tax due.
Criminal Penalties
If you fail to file a tax return for a tax year in which you owe taxes, you can be fined up to $25,000 and imprisoned for up to a year. If you intentionally underpay your taxes due to misrepresentations, concealment of your assets or refusal to file a tax return, you can be charged with a felony, fined up to $250,000 and imprisoned for up to five years.
Photo Credits
A businessman calculating expenses at tax time image by Christopher Meder from Fotolia.com